Solar made easy
With Arcadia, wherever you live, whether you rent or own, you can power your home with 100% renewable energy in less time than it takes to decide what you want for dinner tonight.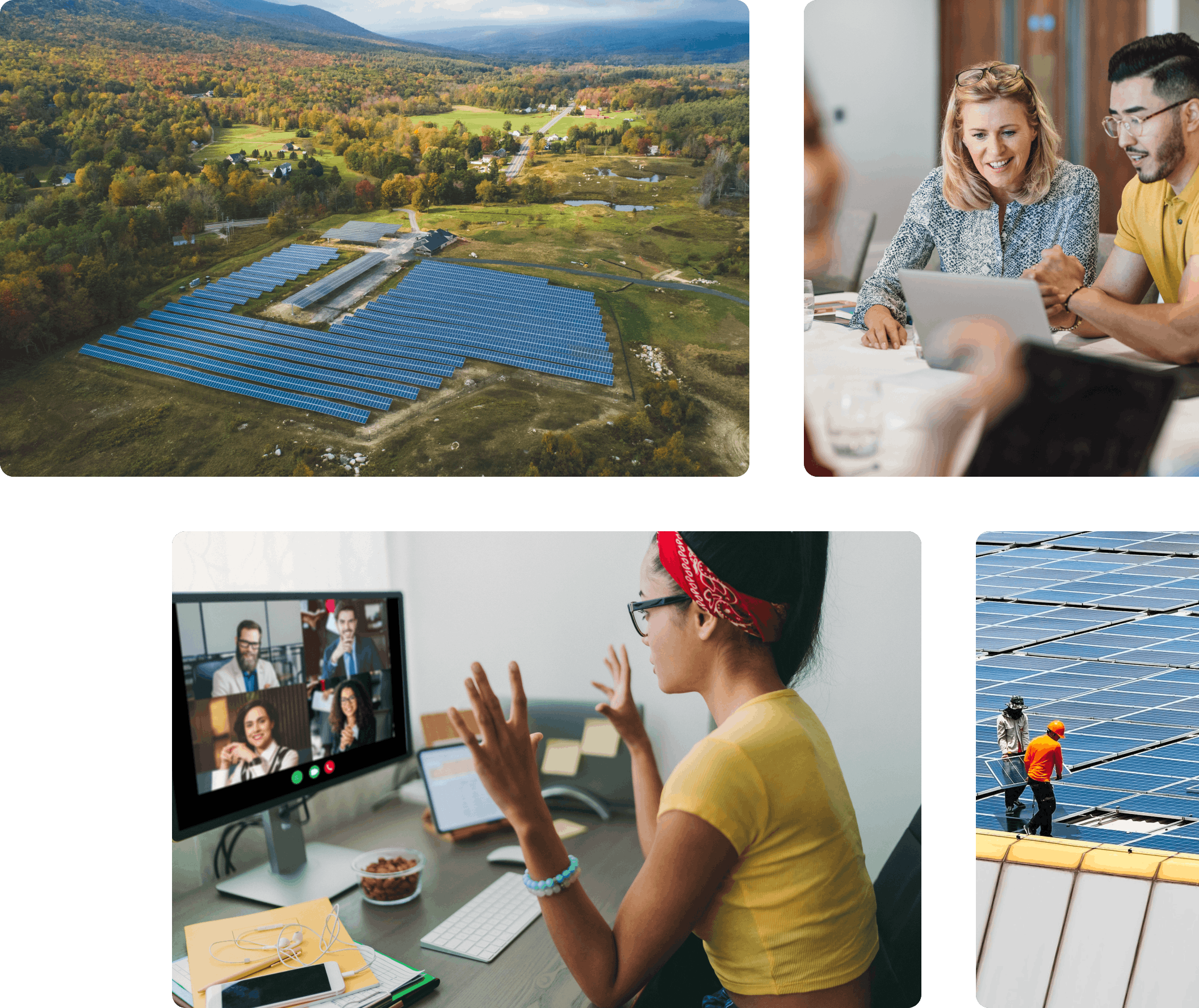 Helping you save with solar
Community solar makes it easy for anyone — homeowners, renters, and businesses — to save on energy costs by joining a local solar farm.
Get monthly solar credits on your utility bill
Support new solar development in your state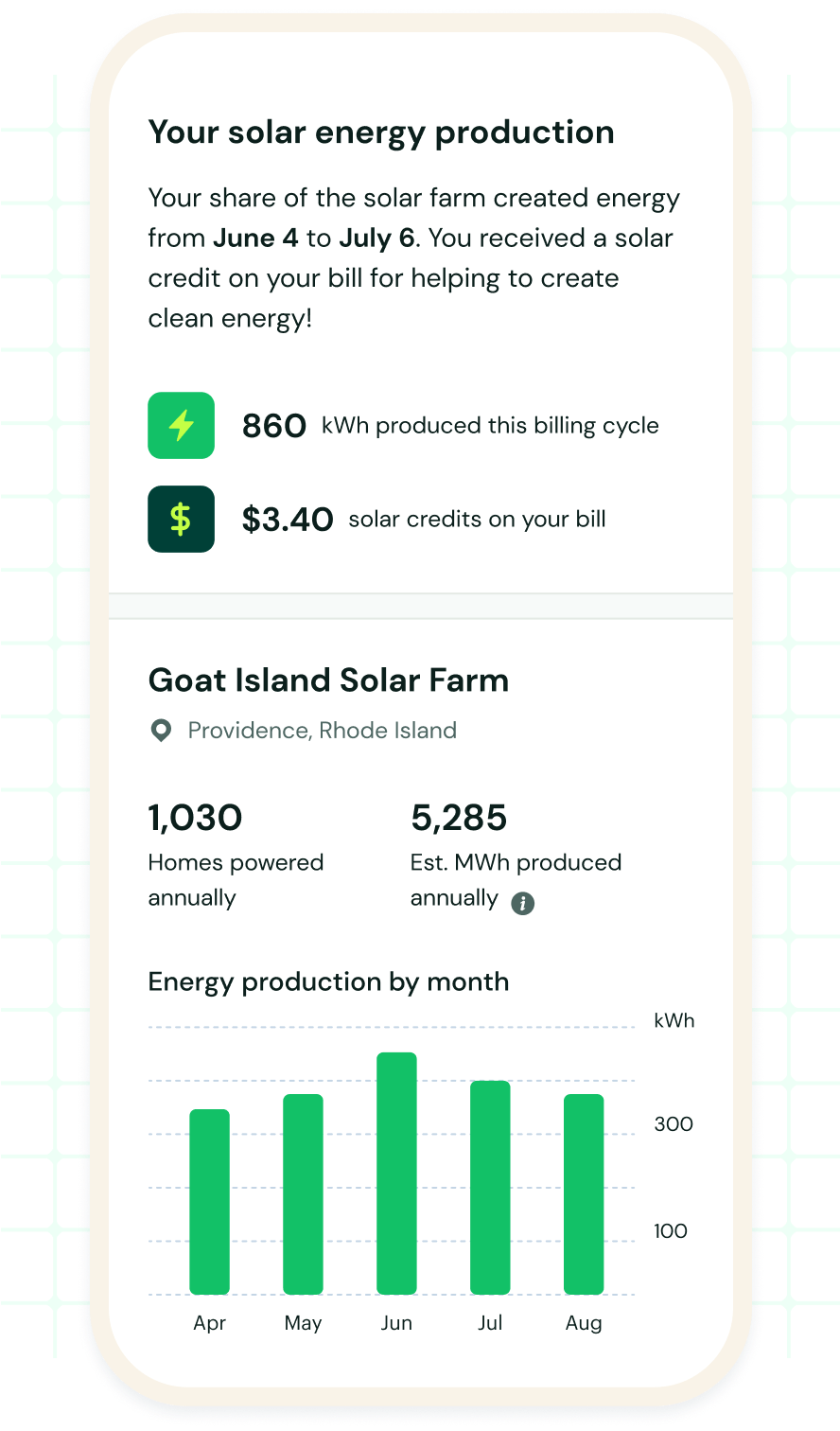 No roofs required
A handful of states have passed legislation that allows homes and apartments to share in the savings from remote solar projects. We partner with solar developers to build projects in your local area and make it easy for you to enroll in a project through our online platform. Reserve your spot, and your savings, today.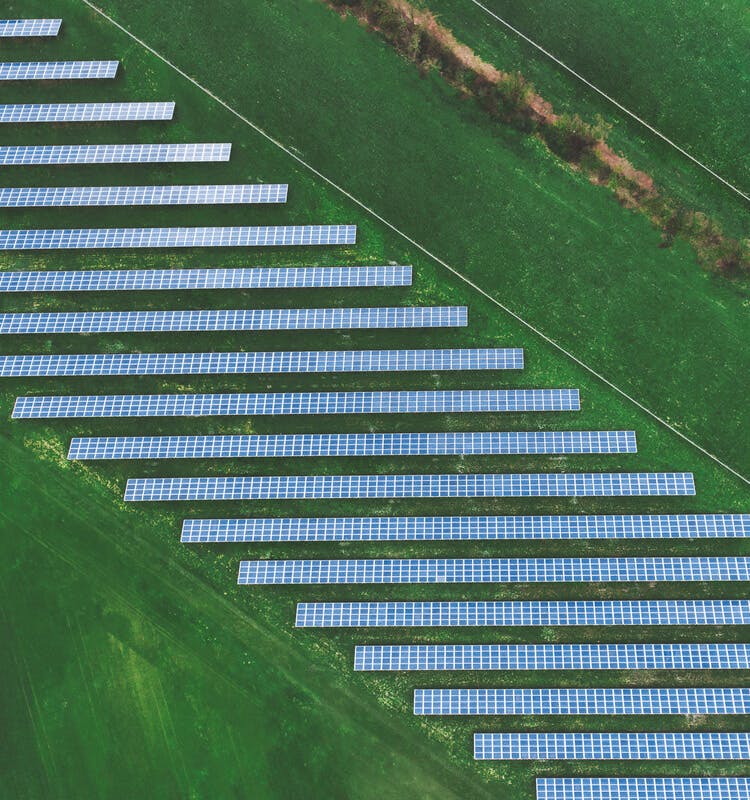 How to get involved
We're making solar power accessible to more people. All you need is a utility account.
Create an Arcadia account
Enter your zip code to see if community solar is available in your area.
Sync your utility account
Your utility doesn't change and you'll get energy the same way.
Autopay your utility bill through us
As your solar farm generates electricity, you'll earn credits on your monthly utility bill. We'll automatically apply the savings to your bill.
Still have questions?
Our Energy Advisors are ready to answer any questions you have about our community solar program.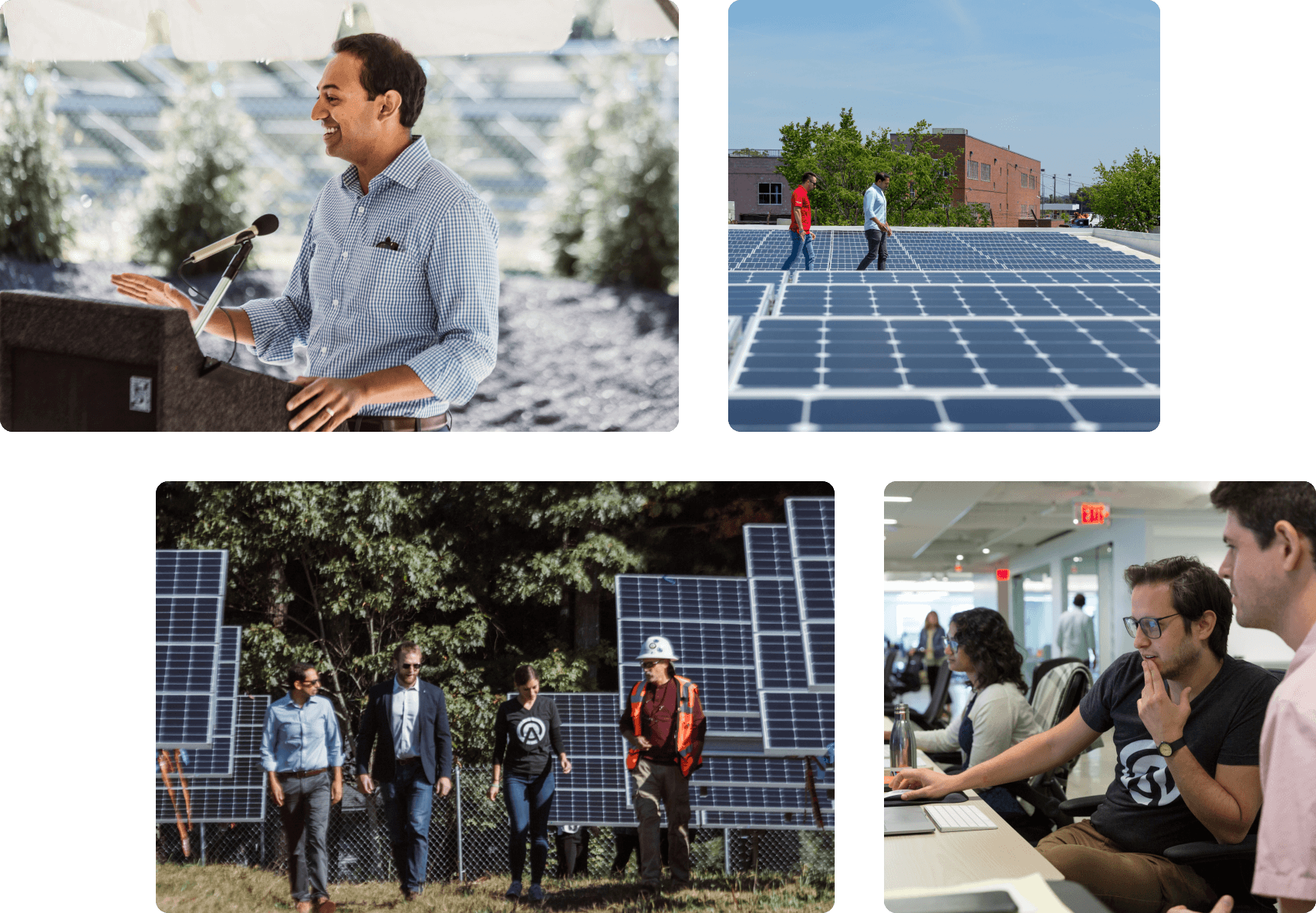 Bringing renewable power to the people.
Arcadia is making it easy and affordable to power every home in our country with wind or solar energy. Our goal is to stabilize the climate by accelerating America's transition to clean, renewable energy.
Learn more about Arcadia