It's always sunny in New Jersey
Automatically save money with solar—without installing anything. Plus, get $100 toward your power bill when you sign up.
For houses and apartments in New Jersey.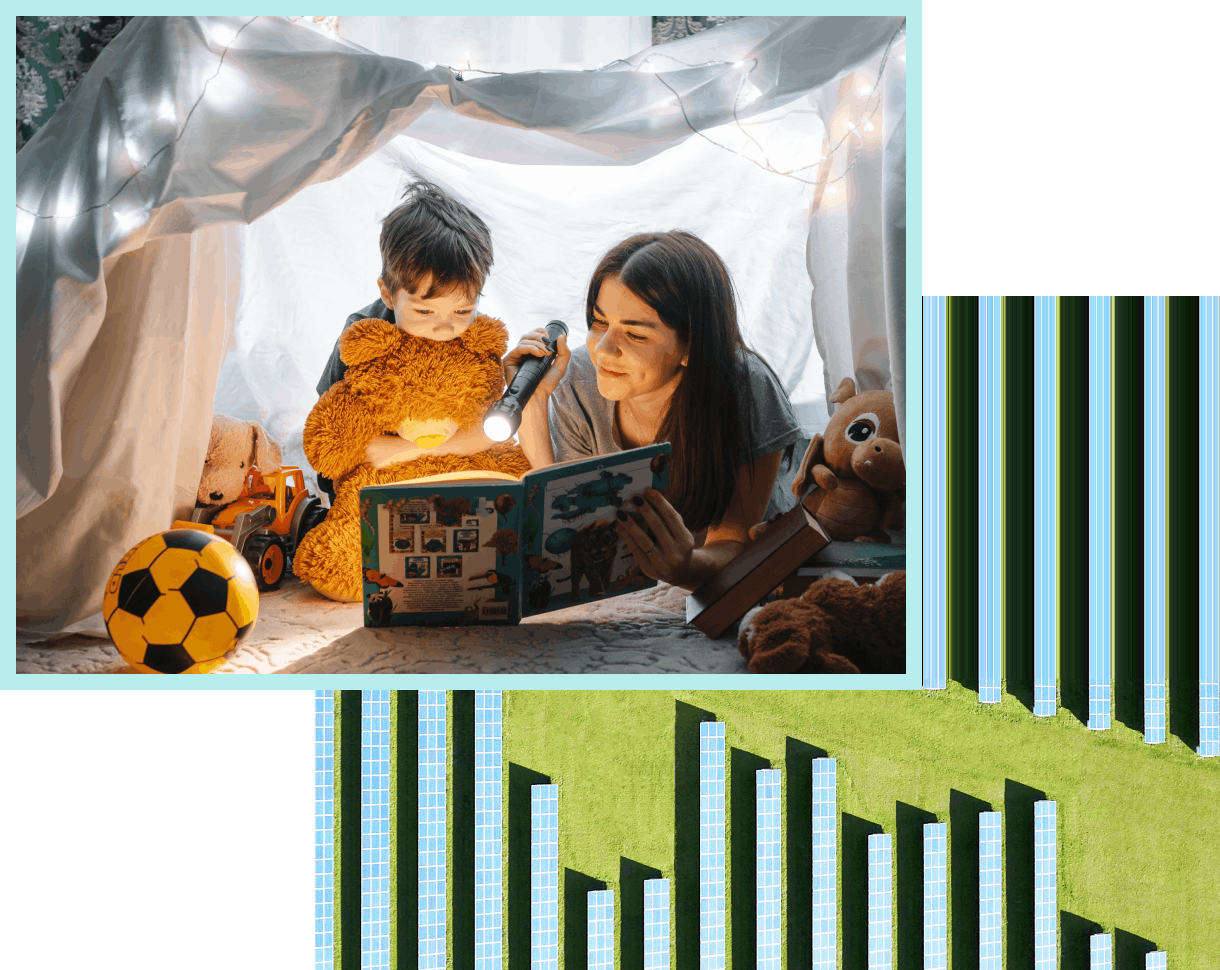 We see a brighter future
Serving and supporting families in the Jersey City area are what JCFamilies is all about. At Arcadia, we work to clean up our power grid and reduce fossil fuel pollution. That's why we're teaming up to help Jersey City residents join the state's solar farms — together, we can ensure a healthier future for all.
Connect to a local solar farm today to help our planet and save on electricity costs.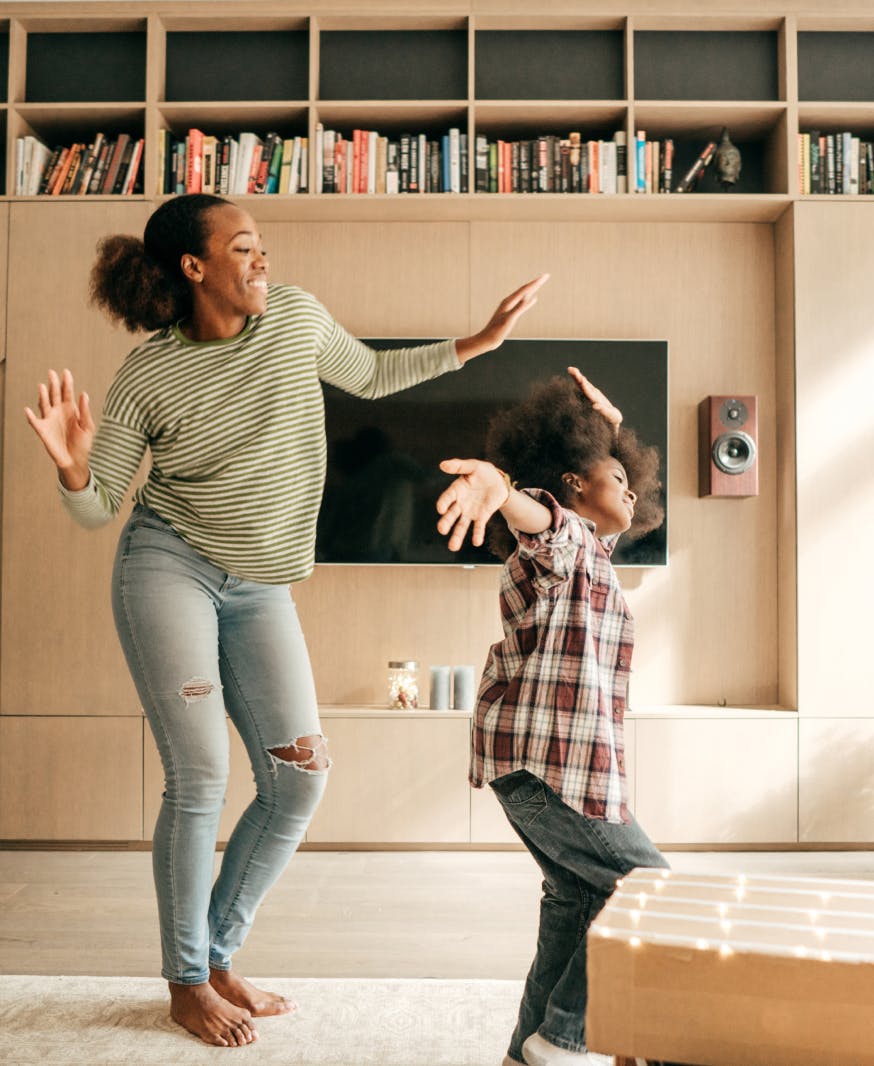 Check availability
Take a New Jersey minute to enter your zip code and utility provider to see if our community solar program is available in your area.
Connect your utility
Enter your utility account login credentials and payment information to connect your utility to Arcadia and start paying your power bill through us. Your utility will continue to deliver energy to your home but will send your bill straight to us instead.
We do the work
Once you're signed up, we reserve a spot for you in a local community solar project. When the project goes live, it sends energy to your utility in exchange for savings credits. We apply a portion of the savings to your utility bill and send you a statement with one, lower, charge.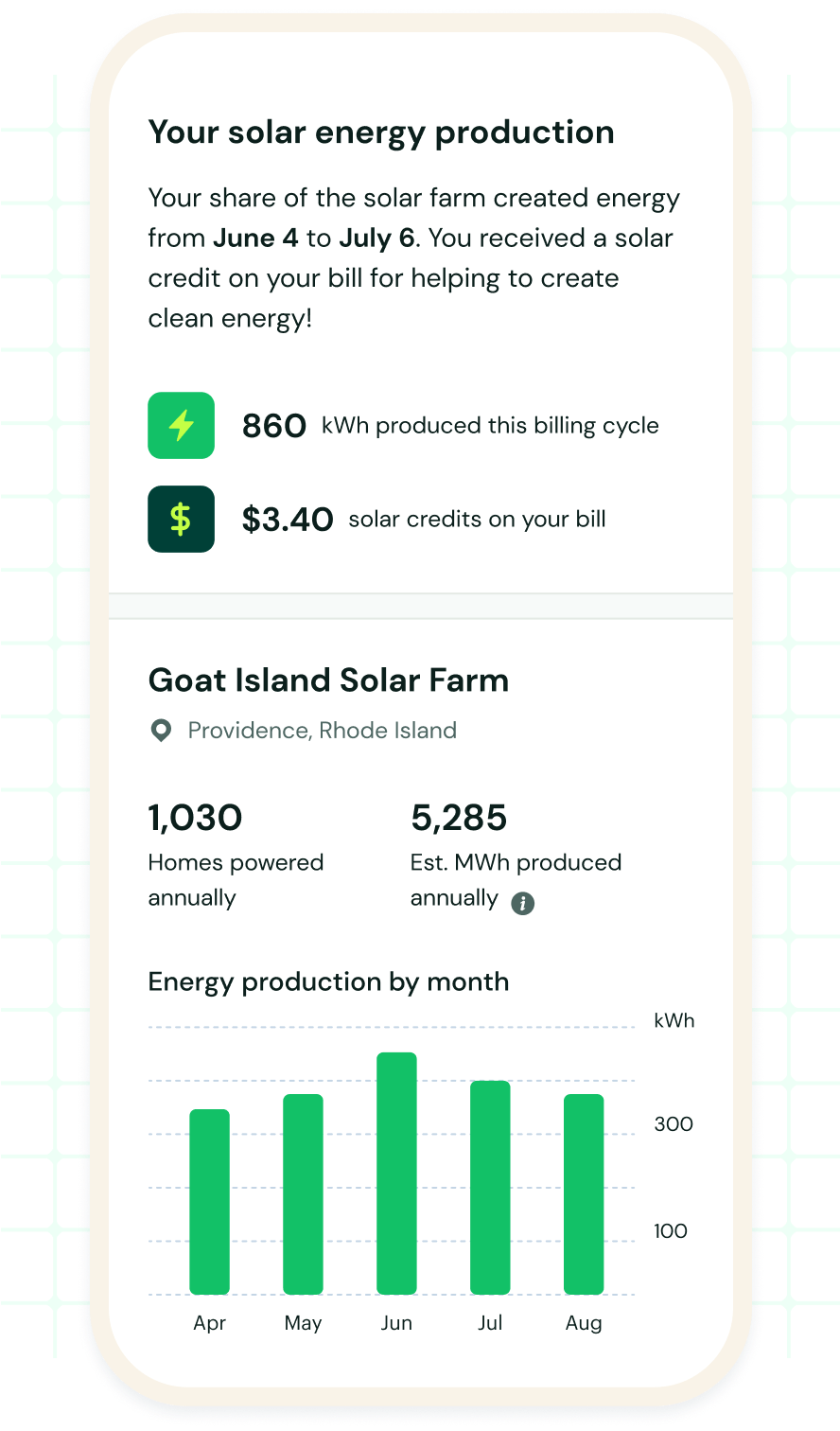 Clarksburg
Clarksburg community solar is nestled in the northwest corner of Massachusetts just a mile south of the Vermont border. Set among Berkshire County's rolling hills, this picturesque solar farm produces about 389,000 kWh of energy every year.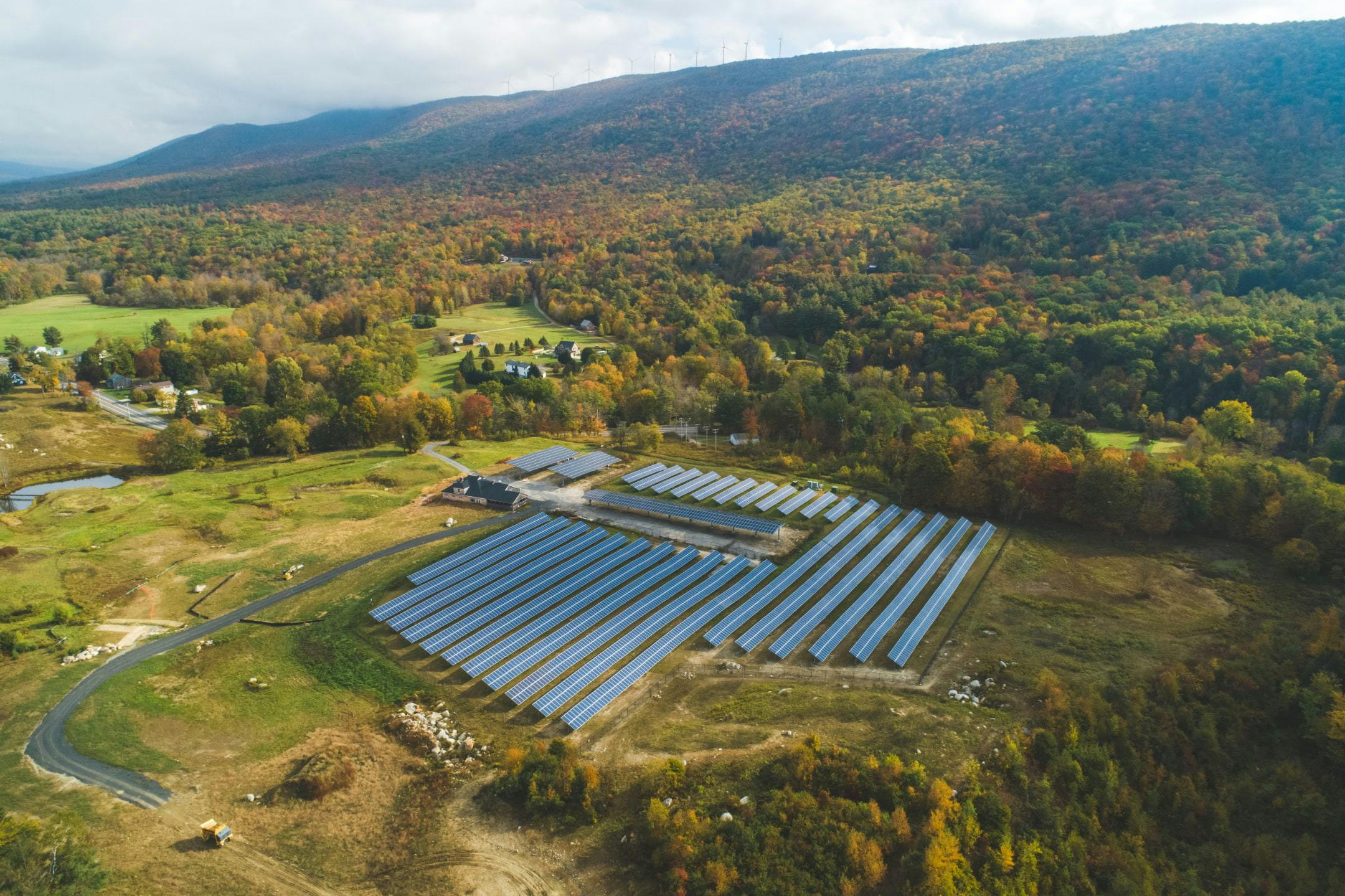 It's no extra cost
We partner with solar developers to build, and connect you to, community solar projects in your area. Your utility buys the energy the projects generate, and our technology applies savings to your monthly utility bill. It's at no extra cost to you because we benefit when we connect you to a project.
Certifications & affiliations
Ready to choose clean energy?