+
Solar made easy
Connect your listing to a local solar farm and save money on your power bills. Go renewable without changing your utility or installing anything. All you need is two minutes and a power bill — it's that easy.
As a special offer, Hosts on Airbnb get
$150 credit*
on your next six utility bills ($25/mo.) for joining Arcadia. *Terms and conditions apply
No rooftop panels required
A handful of states have passed legislation that allows homes and apartments to share in the savings from community solar farms. We partner with solar developers to build farms in your local area and make it easy for you to enroll through our online platform. Learn more about how community solar works in our FAQs.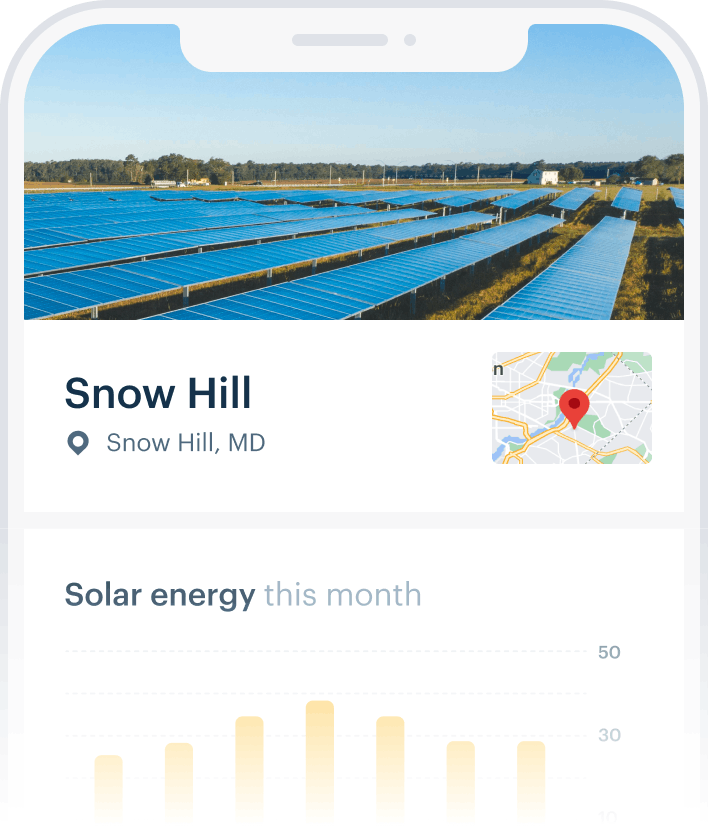 Enroll in just two minutes
Sync your existing utility account with Arcadia's secure platform to connect to clean energy.
Lower your operating costs
Save an average of 5-10% on your power bill annually once your solar farm is live, guaranteed.
Support your local community
You already share your community with guests. Now help clean up its power supply with solar.
Our team of energy advisors is here for you
Questions? With answers to frequently asked questions and a dedicated phone number just for Hosts, our energy advisors will help you find the answers you're looking for.
Email:
support@arcadia.com
Phone:
(833) 343-1069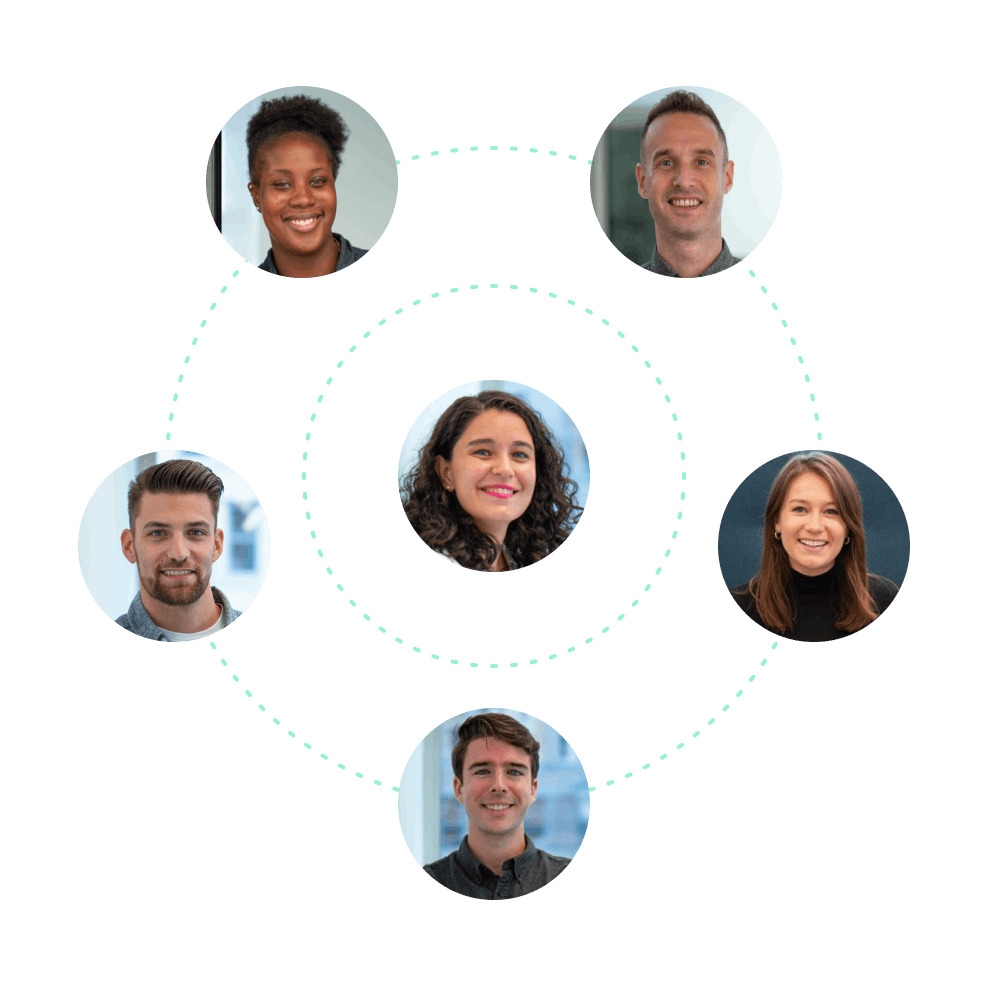 Give your guests a clean energy stay
Add your participation in community solar to your listing and help guests get away... from fossil fuels. Eco-minded travelers will be excited to leave their carbon footprints at the door and rest easy knowing that you're powering their stay with clean energy.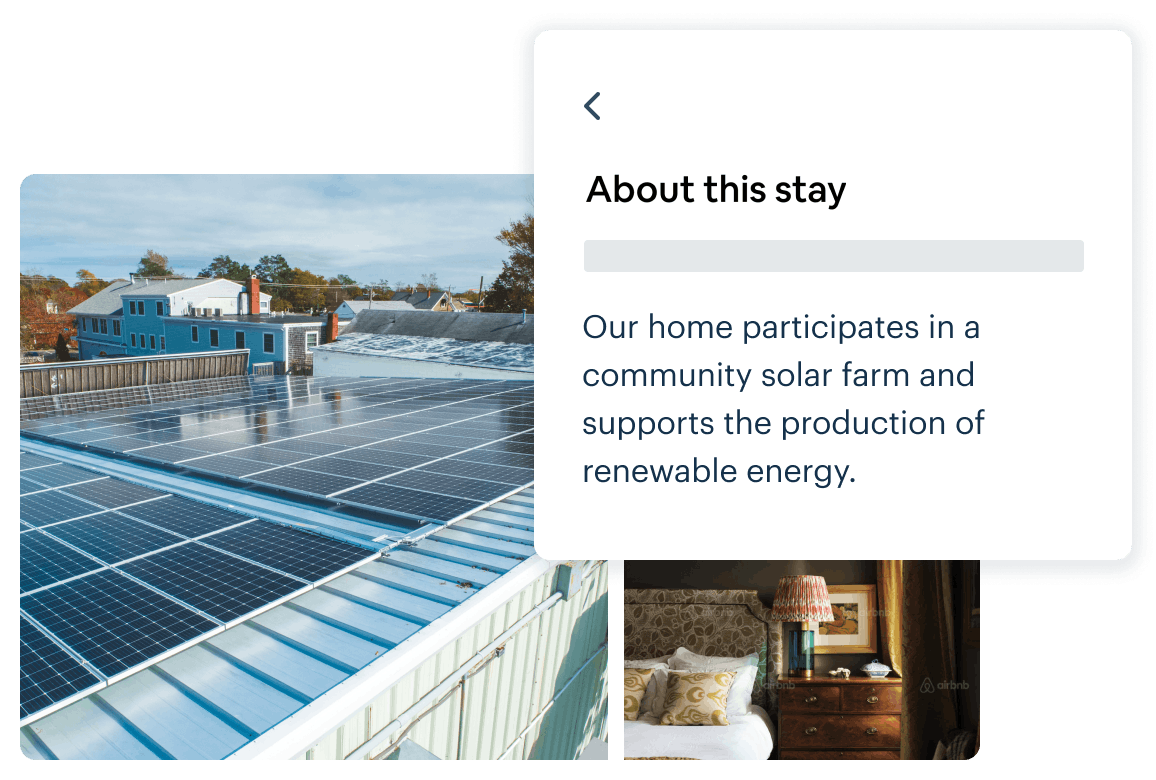 Easily manage your energy in one place
Manage all your power bills on Arcadia's secure, easy-to-use platform. We'll streamline the charges from your utility company and your community solar credits into one simple statement for each listing and send you monthly clean energy impact reports.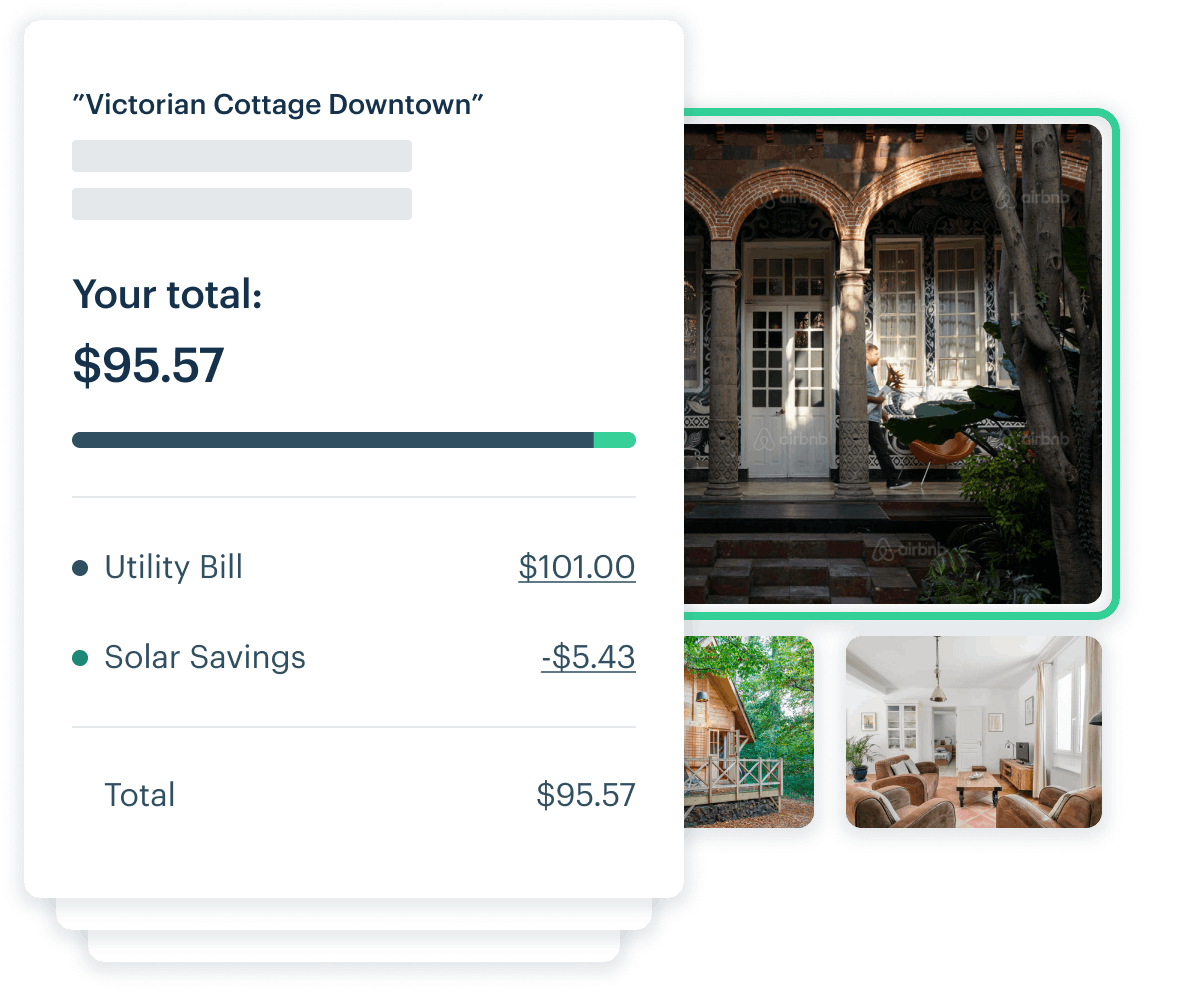 Our shared mission.
Airbnb is committed to sustainability, which means providing Hosts with access to renewable energy. And that's where Arcadia comes in.
Get 100% renewable energy for your home
Minimize your carbon footprint by averting fossil fuels
Support local solar farms to add clean energy to your community
Bringing renewable power to the people.
Arcadia is making it easy and affordable to power every home in our country with wind or solar energy. Our goal is to stabilize the climate by accelerating America's transition to clean, renewable energy.