Claim your spot on Arcadia's Oregon waitlist.
Arcadia's platform gives anyone access to solar savings by connecting your utility account to remote solar projects in Oregon and applying guaranteed savings to your bill.
No extra cost or commitment. Secure your spot and get a $25 gift card.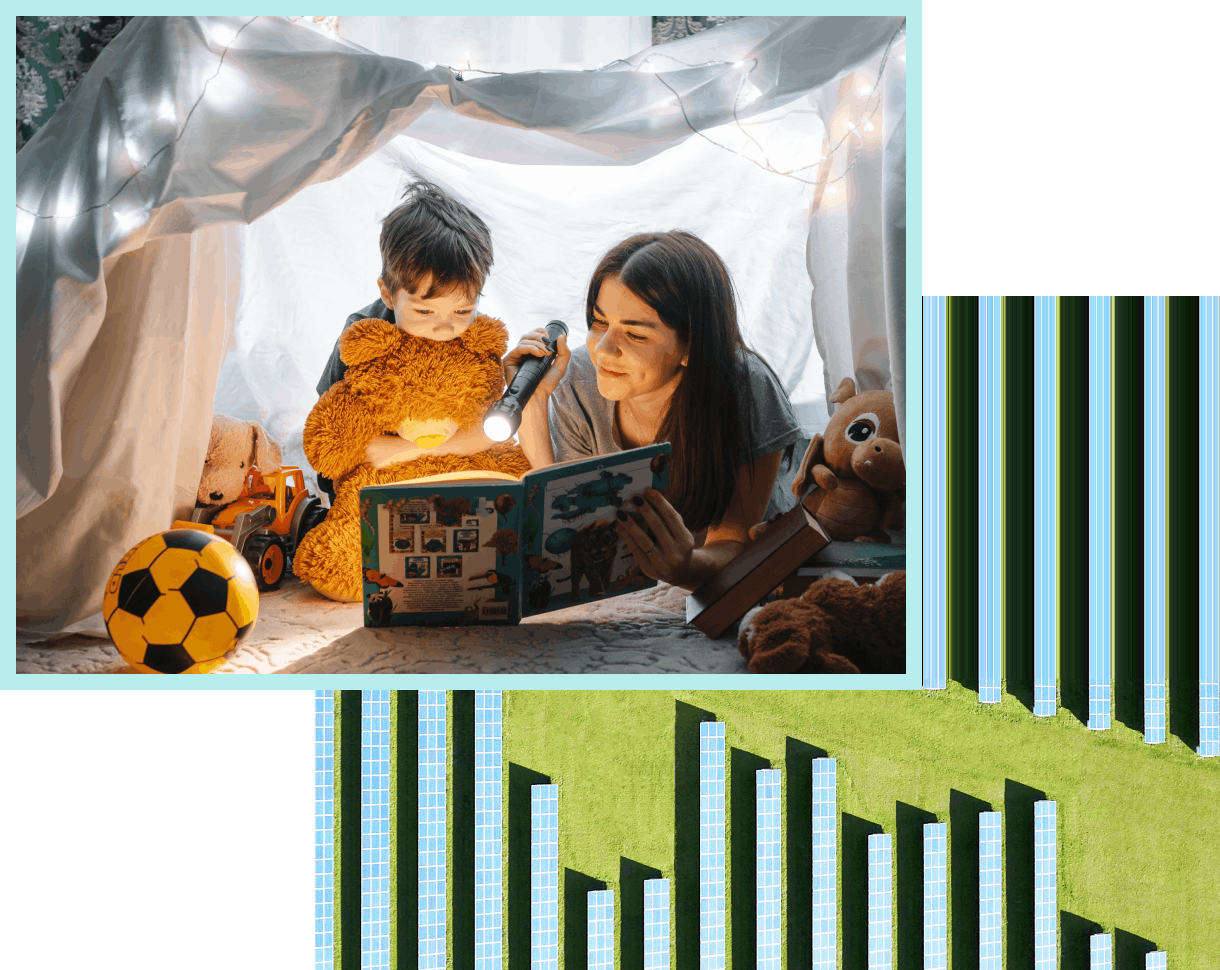 What is community solar?
Oregon has passed legislation that allows homes and apartments to share in the savings from remote solar farms. We partner with solar developers to build farms in your local area and make it easy for you to enroll through our online platform. Reserve your spot, and your savings, by joining the waitlist today.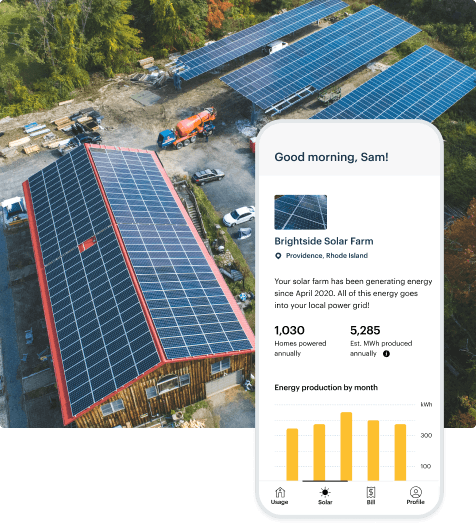 Be the first to get in on the good energy
When you join a solar farm through Arcadia, you'll help move us closer to a 100% renewable future and get guaranteed savings on your power bills. Win-win.
Repurpose part of your existing power bill to help fund a local solar farm at no extra cost to you.
Get guaranteed savings on your monthly power bill when the solar farm generates electricity.
Track your energy usage trends and your clean energy impact on your Arcadia dashboard.
Keep your current utility provider and get all the benefits of solar without installing your own panels.
Set up for solar. It's simple!
Become an Arcadia member today to get priority access as soon as a spot on a solar farm becomes available.
Create an Arcadia account
Enter your zip code to verify that you're eligible for community solar.
Sync your utility
Your utility doesn't change and you'll get energy the same way.
Sign your solar terms
Get ahead of the game by signing your subscriber agreement now.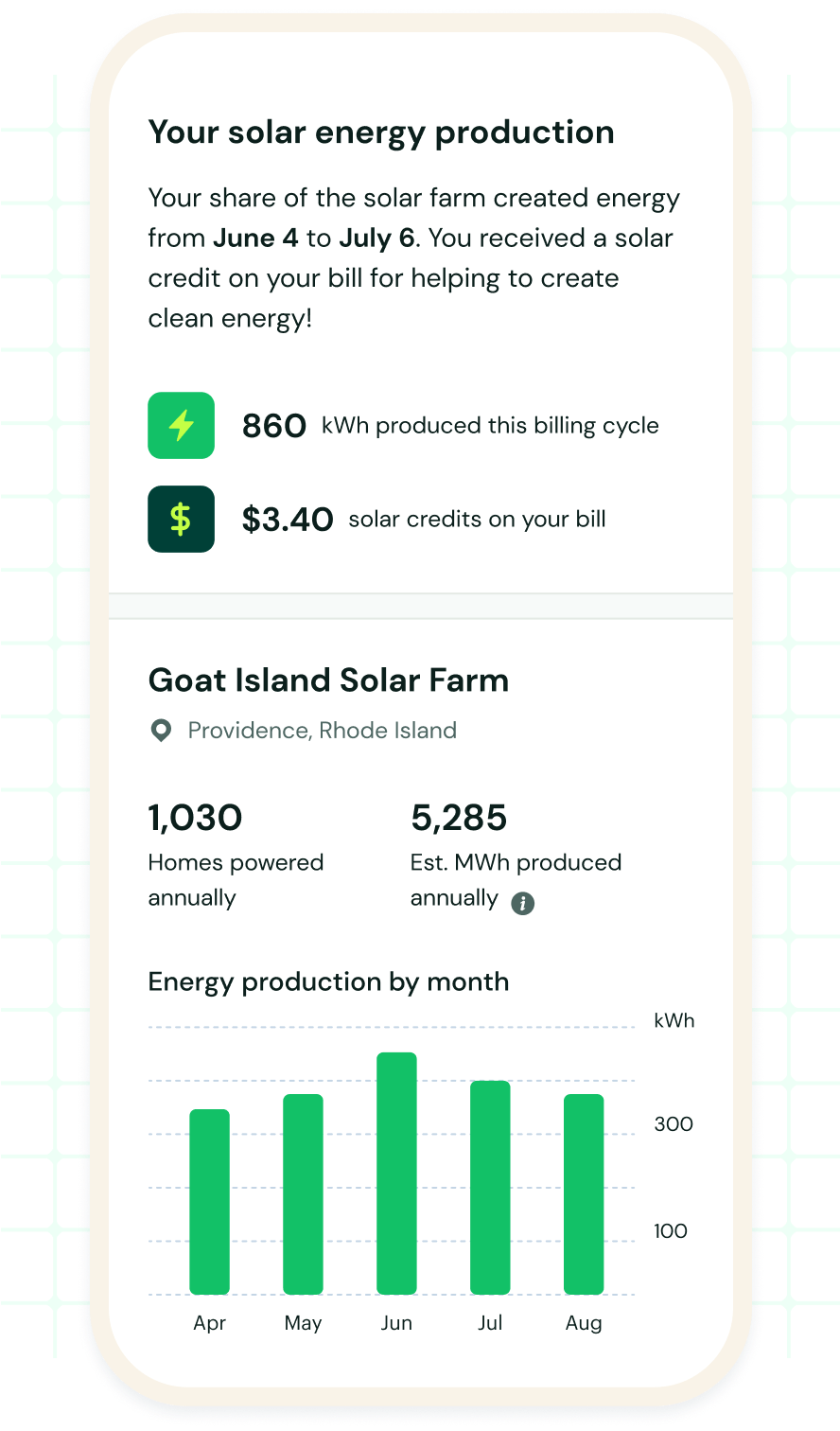 Enjoy the perks of early access
Why join our community now instead of waiting until we can officially add you to a solar farm? We're glad you asked.
Signing up for Arcadia was super easy — I was able to join a community solar project in my state in just one click. Plus, it's really easy to use.
Sign up for solar and savings
Take two minutes to connect your utility account to Arcadia and get clean energy and savings.