Refer 10 Friends,
get $1,000
Get paid for helping us spread the word about clean energy. Sign into your Arcadia account to get your unique referral link.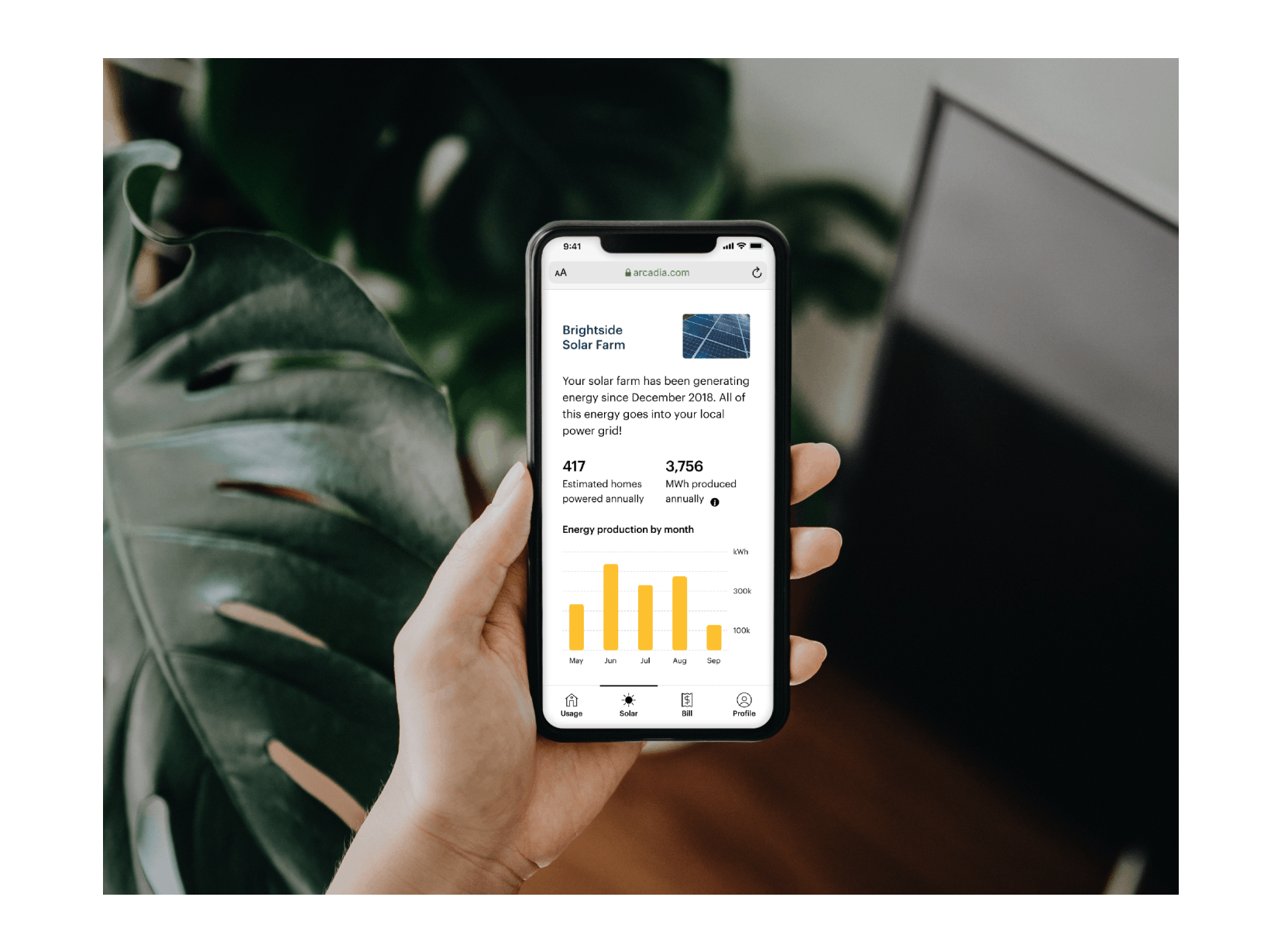 Share Arcadia and get rewarded.
Refer 10 people to Arcadia and we'll hook you up with $1,000. Don't leave your friends hanging, they want to save with clean energy too.
Use the button below to login to your account and get your unique signup link to share with your friends and family.
Rewards with each referral
Once your friend connects to Arcadia with a valid referral, you and your friend will receive $10 off your power bills.
After 10 referrals, we will apply an additional $1000 towards your monthly power bills.
Don't already have an account?
Sign up for free in 2 minutes