Amaze your
customers with
smart automations,
insights, and savings.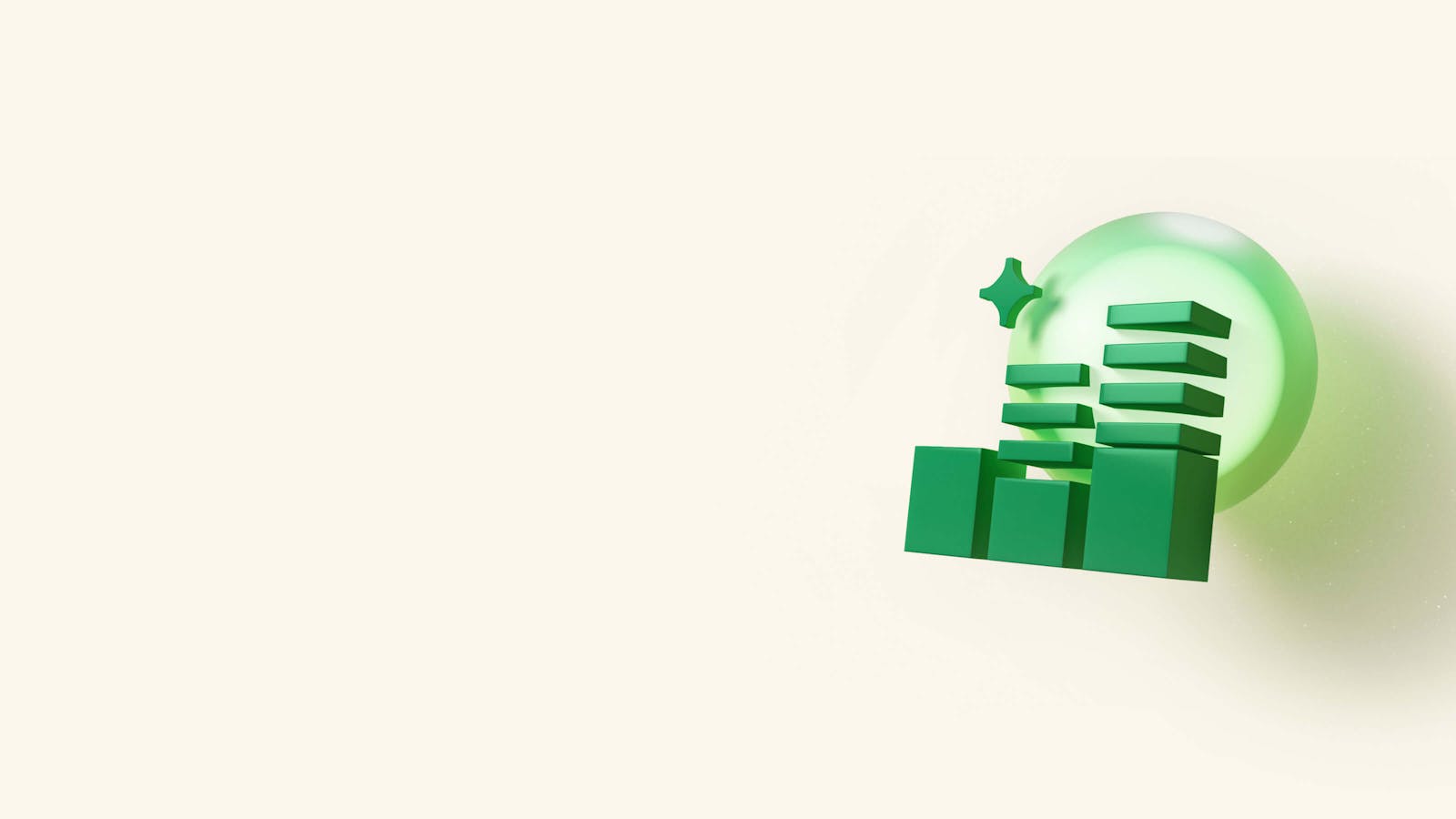 Our advanced analytics allow you to simplify the incredibly complex utility space for your customers. Now you can identify savings for them, optimize devices and rates, and create new engagement opportunities that enhance brand value.
Now it's easy to...
Pull back the
kWh curtain
Most utility billing makes it far too hard for anyone to understand what they are being charged and why. By turning esoteric utility charges into clear and simple energy insights, you can win customers over by providing the transparency they crave.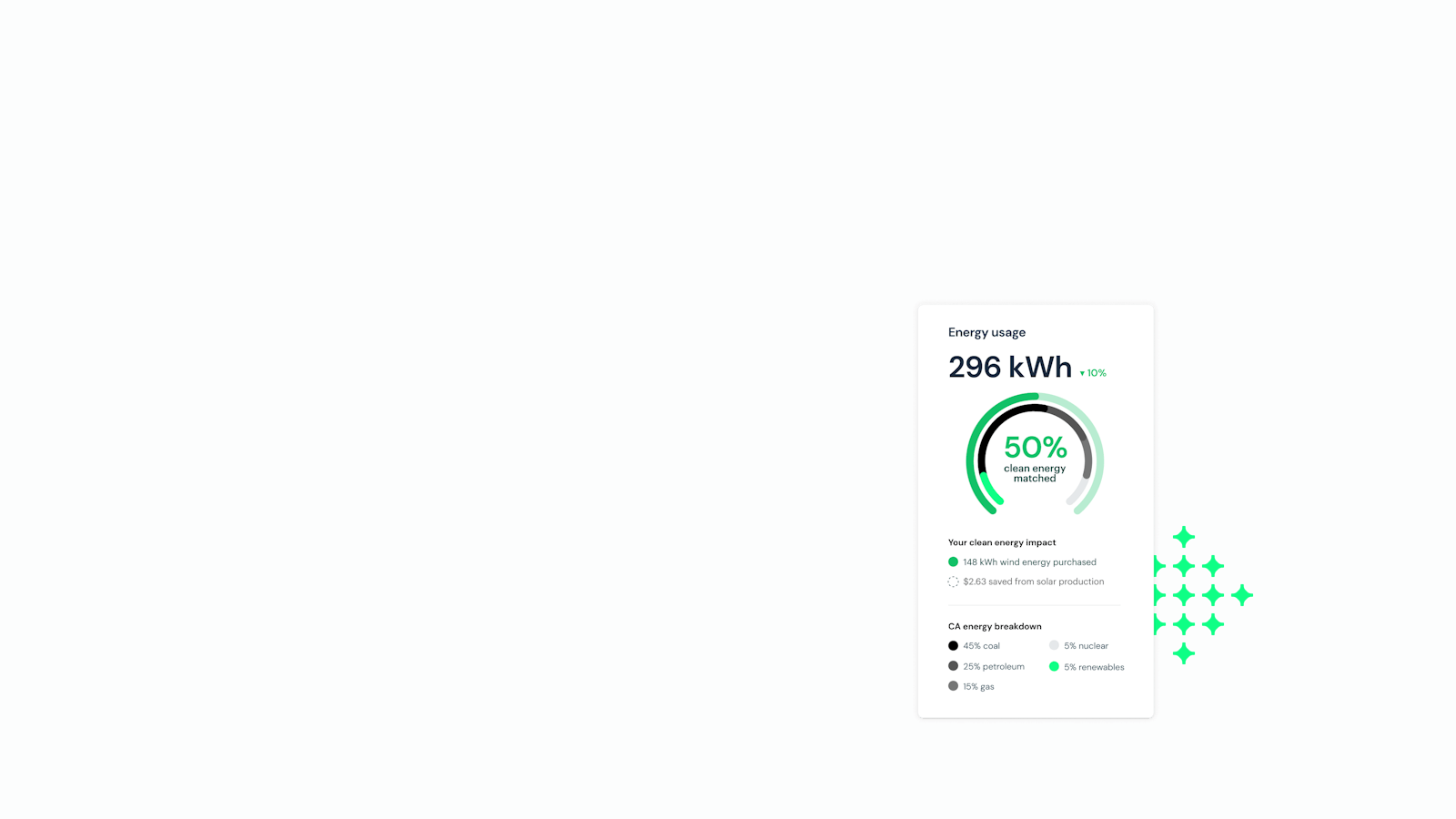 Solve the best
rate mystery
Rate selection and optimizations are one of the least understood parts of the energy process. One utility can have tens of thousands of combinations of rates, tariffs, and incentives. By automating complex utility cost calculations, you can effortlessly ensure every customer always gets the best rate possible.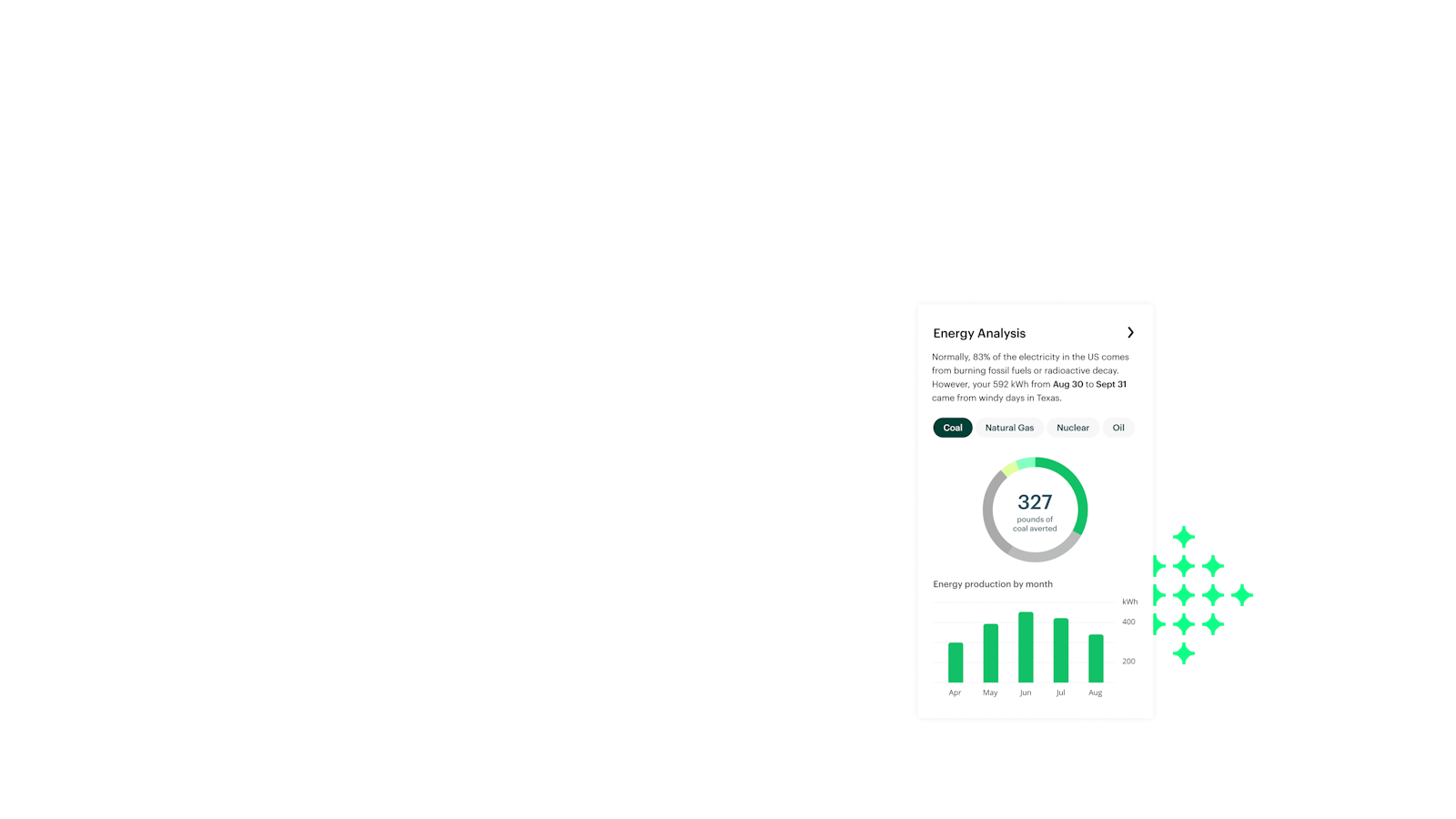 Make smart devices smarter
Build customer trust by simplifying smart and efficient home energy use. Show them how to shift energy use to when it's cheapest and leverage smart devices and charging automations to save without lifting a finger.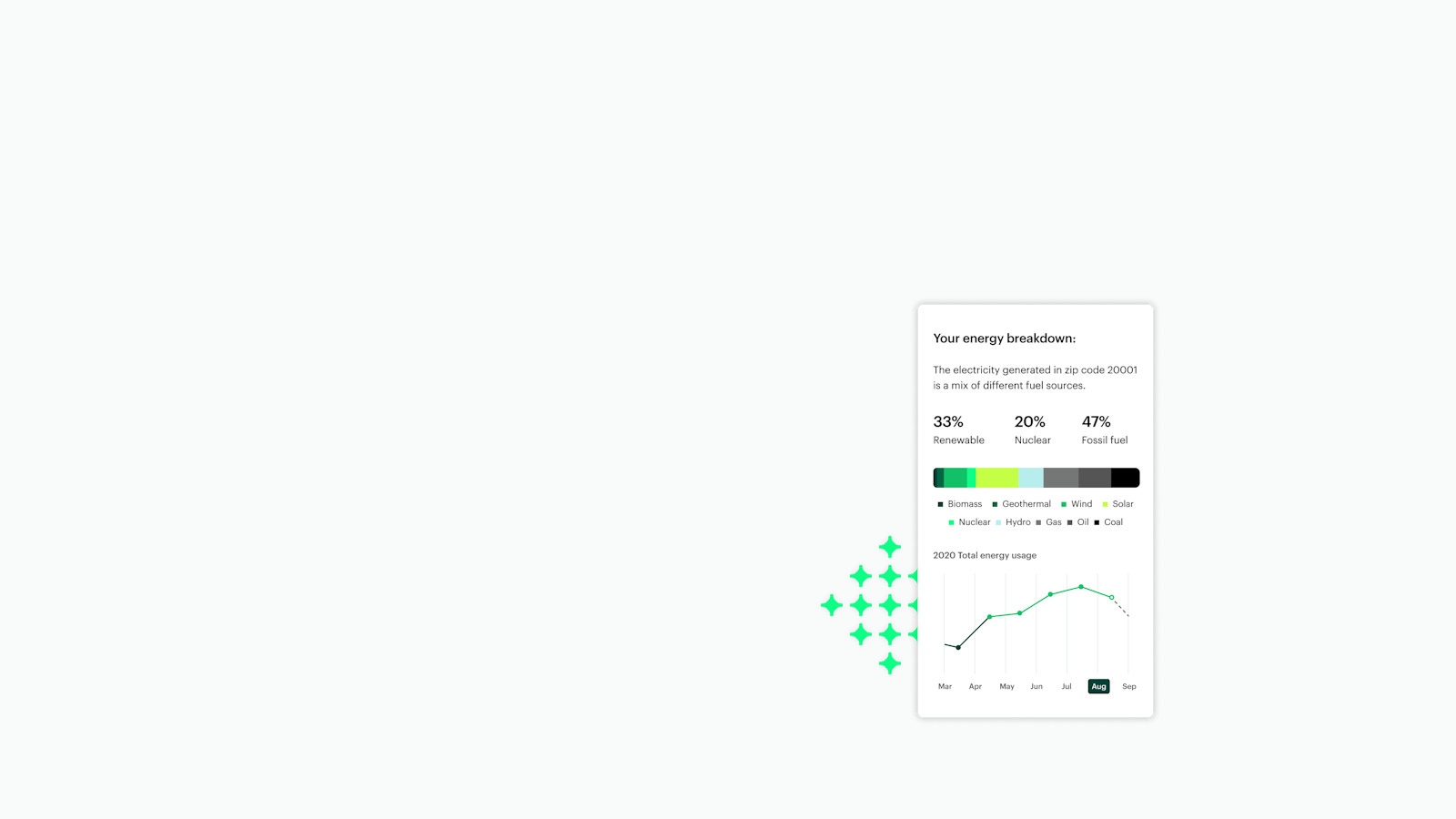 0

.

0

Billion
daily interval records stored
The electric vehicle home charging experience is one of the few aspects of EV ownership that can feel like a downgrade to new owners. Years of pulling up to a gas station and seeing a price per gallon listed to the nearest tenth of a penny have conditioned drivers to expect predictable fuel purchases. But the cost of home charging is a black box. That's why Arcadia is working with one EV automaker to develop the world's first integrated EV home charging experience to calculate exact at-home EV charging costs, automate the most efficient and cleanest charging schedules, and optimize rate plans. 
Read the case

Key Product APIs
Charge Cost API

Creates a clear, isolated dollar cost for each EV or other large-use charging session.

Smart Charge API

Calculates an optimized charging schedule to minimize cost, based on actual energy usage and rates.

Tariff Optimization API

Automatically calibrates customer selections to maintain the most cost-effective rate or rate combination.

Tariff Cost API

Surfaces a specific marginal rate ($/kWh) for a defined short-term period. 
Read the White Paper:
"Why utility data is the key to breaking the fossil fuel monopoly"