Our APIs.
Your innovation.
Revolutionizing
energy.
To unlock innovation in an industry that never digitized, you first need to unlock access to utility data. That's exactly what Arc does. With the platform's integrated suite of APIs, companies can create new, customer-centric energy products and services and build the solutions needed to fight climate change.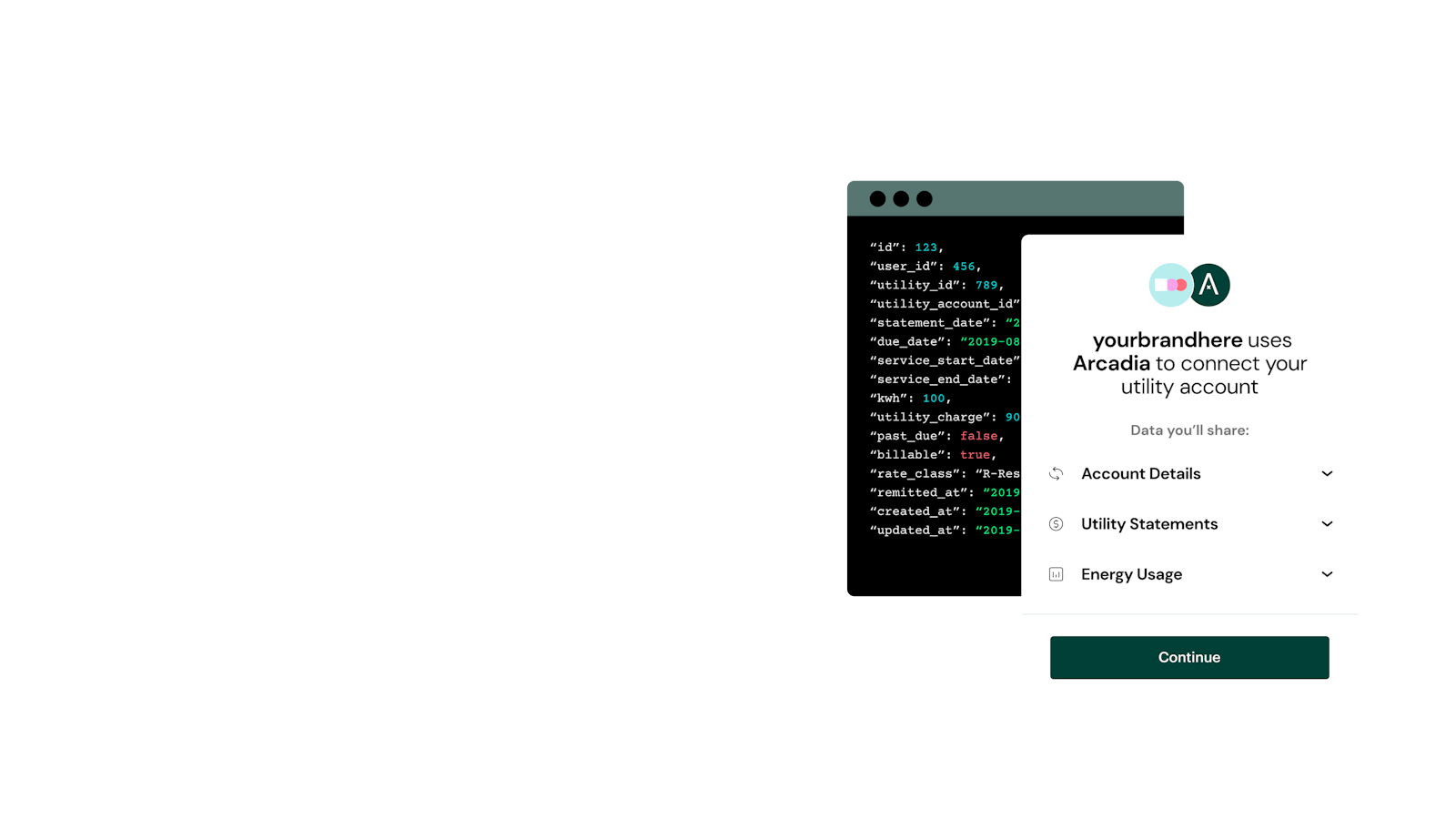 Trusted by those
who know best.
Leading innovators of all sizes and industries rely on Arcadia to build better energy experiences.
The grid-changing solution you've been waiting for. 
Say goodbye to disparate point solutions. Arc brings together everything to improve a customers' energy journey from end to end, in any industry.
Connect
A user interface that integrates with data covering 80% of US electric utility accounts and 125 utilities nationwide to power Arc's four flagship products
Built on the most
comprehensive utility
integrations available
The easy, elegant way to access energy data.
As the core of Arc, our Connect integration allows your customers to securely connect their utility accounts to your business. Utility bills contain dozens of data points, from customer address to rate class and usage to payment history, all of which Connect captures and standardizes.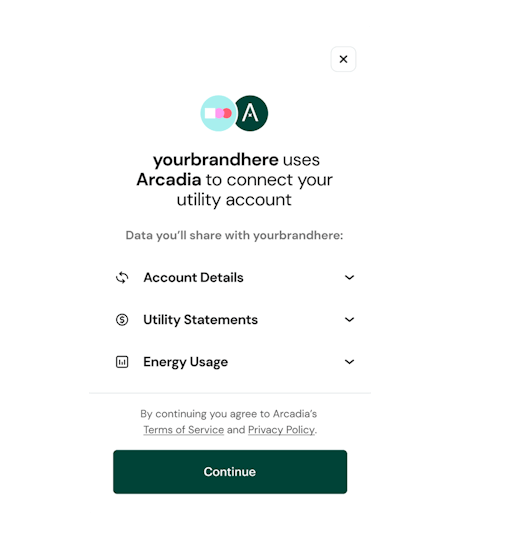 A one-to-many solution.
Connect uses a developer-ready API and user-friendly front end to provide access to customer data from 80% of all utility customers nationwide. We've done the hard work to standardize and provide consistent, reliable data so you don't have to.
APIs designed to accelerate development and expansion.
Our APIs are created with the developer in mind. We understand how fast things move in the world of energy innovation, and our APIs allow you to get your ideas up and running faster.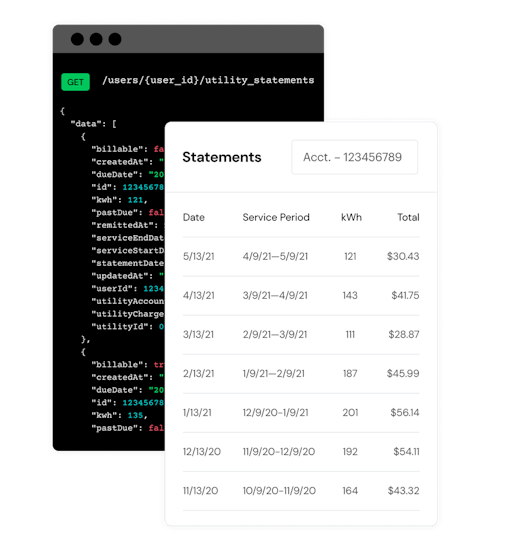 How do we know our platform works?
We've spent nearly a
decade building
on top of it.
The success and rapid expansion of our community solar program forced us to solve one of the biggest challenges for any energy innovation. Our platform has a head start because we've been thinking about these problems since 2014. 
675,000+ Accounts onboarded

$440 Million Residential utility bill payments processed

3.7 Billion Kilowatt hours of clean energy connected