The Most Robust
Sustainability
Data Platform,
EVER.
Arc unlocks access to comprehensive energy data, analytics, optimization capabilities and more — helping businesses resolve the most critical use-cases of the zero-carbon economy.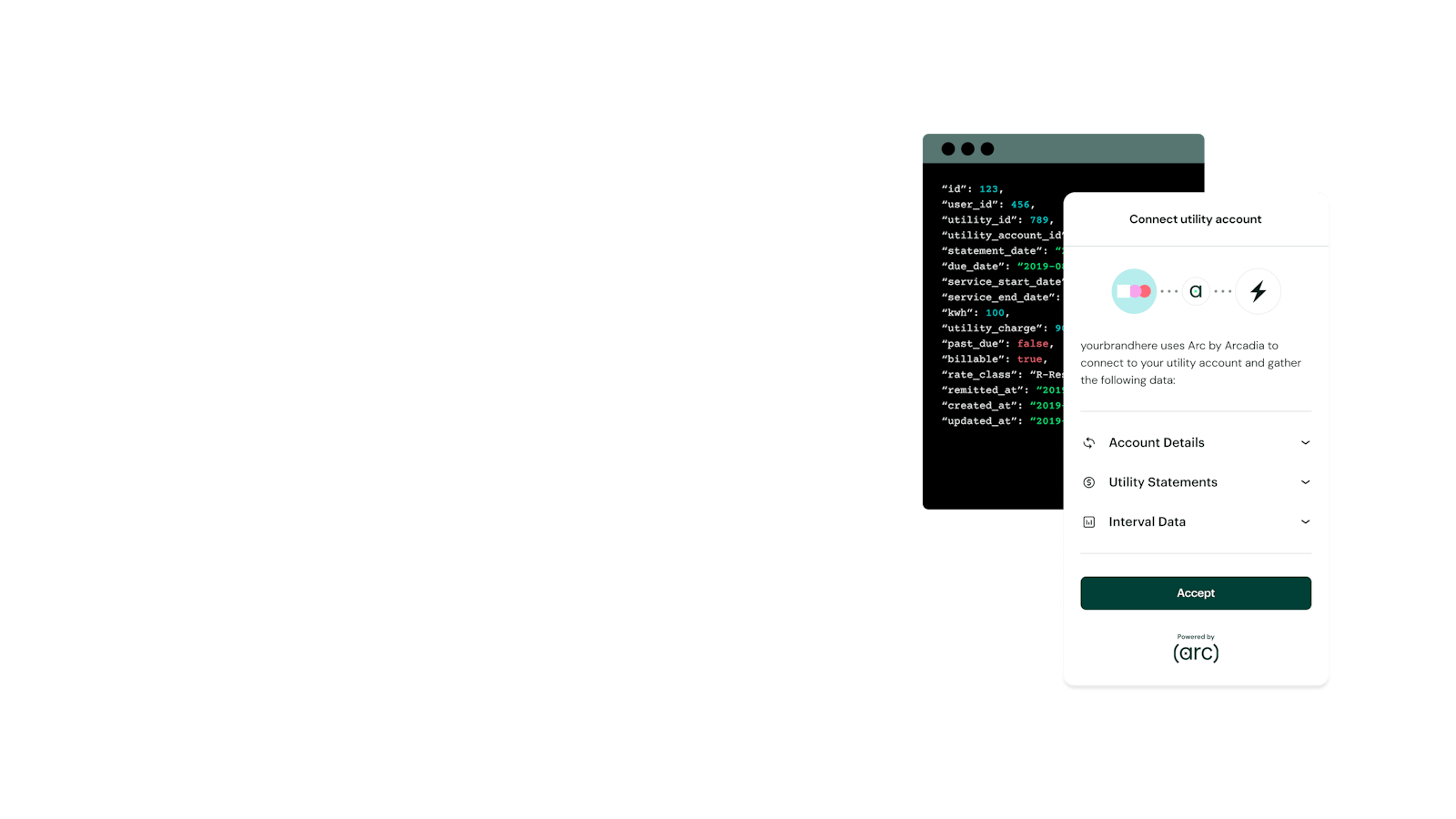 Trusted by innovators
across industries.
300+ innovators across verticals including EVs, solar and storage, ESG reporting, energy cost management, and more use Arc solutions to power their businesses and develop better energy experiences, faster.
Game-changing data and APIs, under one roof.
Arc Platform
Tap into global utility and energy rate data to build your own energy solutions or meet sustainability goals with our suite of API products.
Unprecedented data coverage.
At its core, Arc is fueled by the most comprehensive utility and tariff data sets available today. Here's how it works...
Residential and Commercial Utility Data: Arc centralizes access to current and historical account and meter data from thousands of utilities in over 50 countries — helping businesses with energy solutions and sustainability tracking.
Tariff Data and Calculations
: Arc unlocks access to over 25K tariffs across every rate structure coupled with a powerful on-demand cost calculation engine — helping businesses easily model detailed energy cost forecasts, optimize for significant savings, and more.
Get started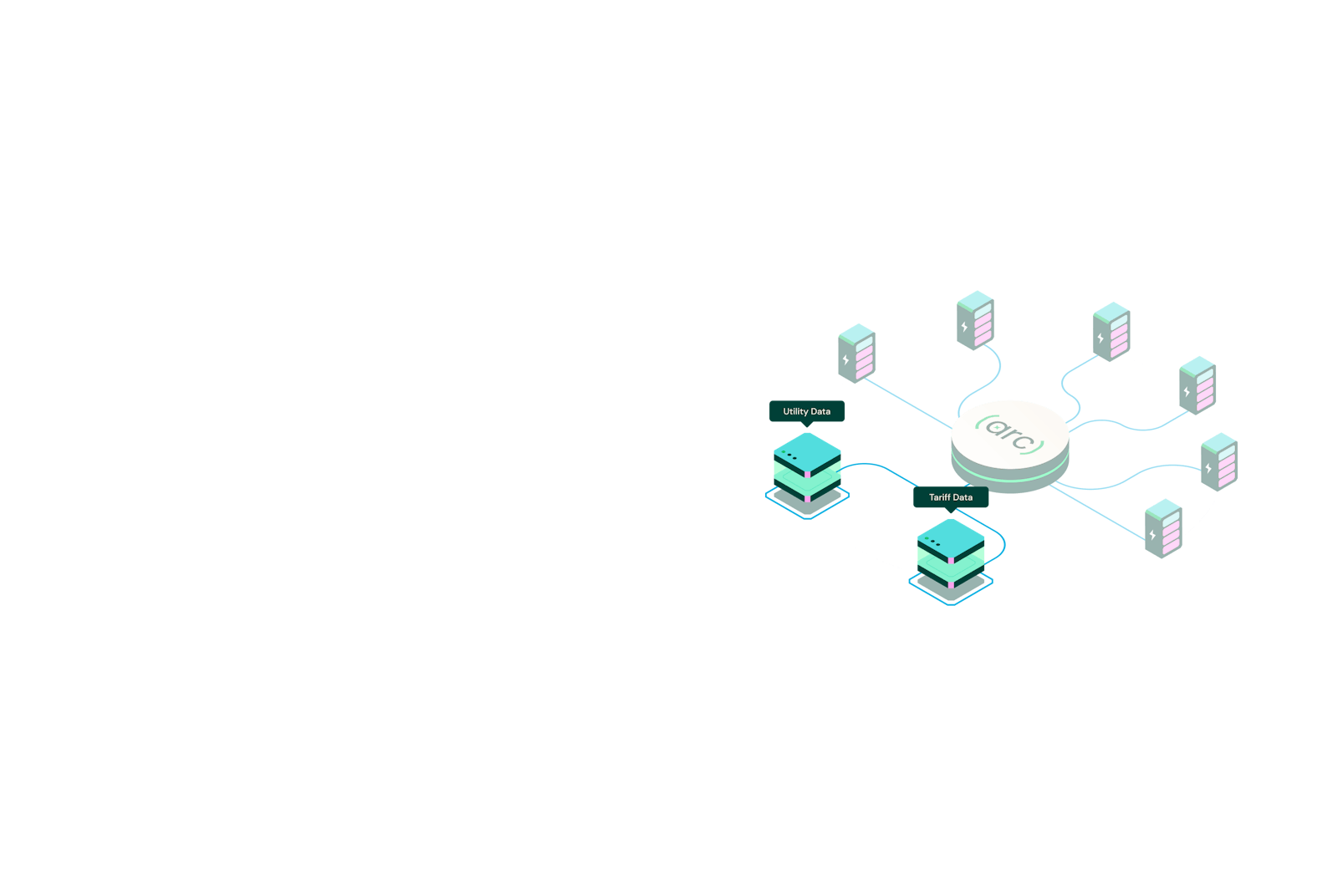 Built on the most
comprehensive utility
integrations available
The easy, elegant way to access energy data.
Arc allows your customers to securely connect their utility accounts to your business. Utility bills contain dozens of data points, from customer address to rate class and usage to payment history, all of which Arc captures and standardizes.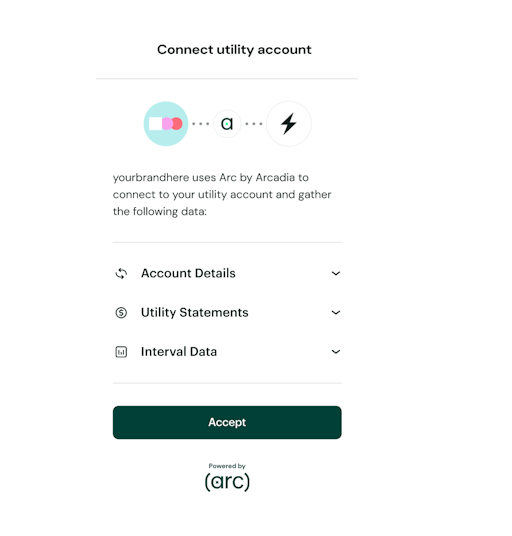 A one-to-many solution.
Arc uses a developer-ready API and user-friendly front end to provide access to customer data from 95% of all utility customers nationwide. We've done the hard work to standardize and provide consistent, reliable data so you don't have to.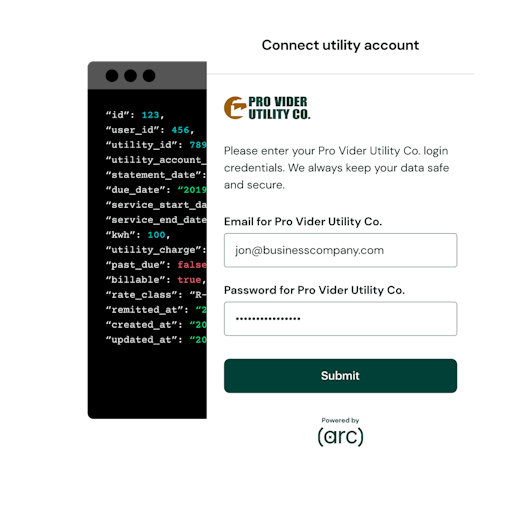 APIs designed to accelerate and scale development and expansion.
We understand how fast things move in the new energy economy — our APIs allow you to get your ideas up and running faster and operate at scale, with more than 100 million API calls per month.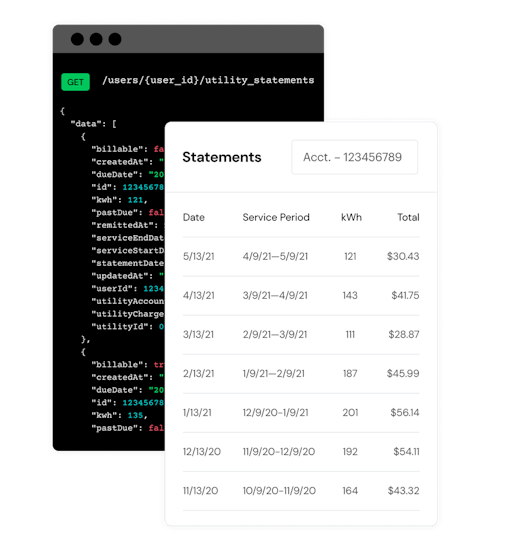 How do we know our platform works?
We've spent nearly a
decade building
on top of it.
The success and rapid expansion of our community solar program forced us to solve one of the biggest challenges for any energy innovation. Our platform has a head start because we've been thinking about these problems since 2014.
2 million accounts connected

$600 Million Residential utility bill payments processed

20 Billion Kilowatt hours of clean energy generated