A perk for our planet
Credit Suisse is partnering with Arcadia to make it easy for employees to support renewable energy, right from their homes.
Perfect for renters or homeowners
Nothing to installation
No long-term commitment
Great compliment to your electrification efforts
*Employees must enroll before May 31, 2023 to participate in the REC program.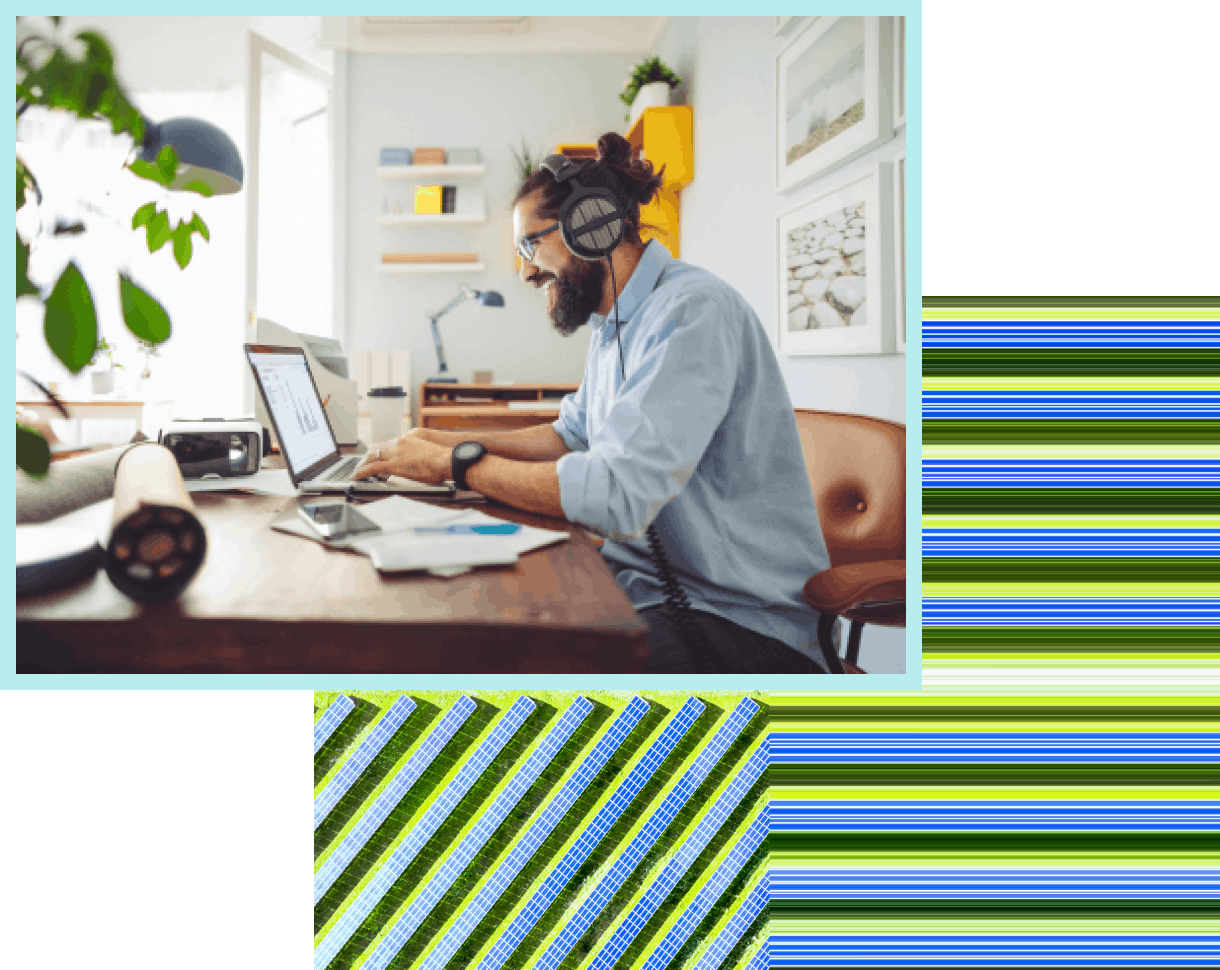 A shared mission
Credit Suisse is committed to sustainability, and part of that is making renewable energy available to employees. And that's where Arcadia comes in.
Check availability
Take one minute to enter your zip code and provide a bit of information to see which program is available in your area.
Connect your utility
Enter your utility account login credentials and payment information to connect your utility to Arcadia and start paying your power bill through us. Your utility will continue to deliver energy to your home but will send your bill straight to us instead.
We do the work
Once you're signed up we reserve a spot for you in a local community solar project. When the project goes live, it sends energy to your utility in exchange for savings credits. We apply a portion of the savings to your utility bill and send you a statement with one, lower, charge.
100% Renewable for only $5 a month
We partner with clean energy farms across the country in order to help folks make a difference at home. Depending on which state you live in, you'll either be paired with a local community solar farm or your energy will be matched with RECs from wind farms. The latter is only $5.00 a month to participate.

Ready to choose clean energy?