Save money and the environment
A handful of states have passed legislation that allows homes and apartments to share in the savings from remote solar projects. We partner with solar developers to build projects in your local area and make it easy for you to enroll in a project through our online platform. Reserve your spot, and your savings, today
A modern energy experience in two minutes
Two-minute sign-up and cancel at any time
Excellent customer service
No installation and no interruption in service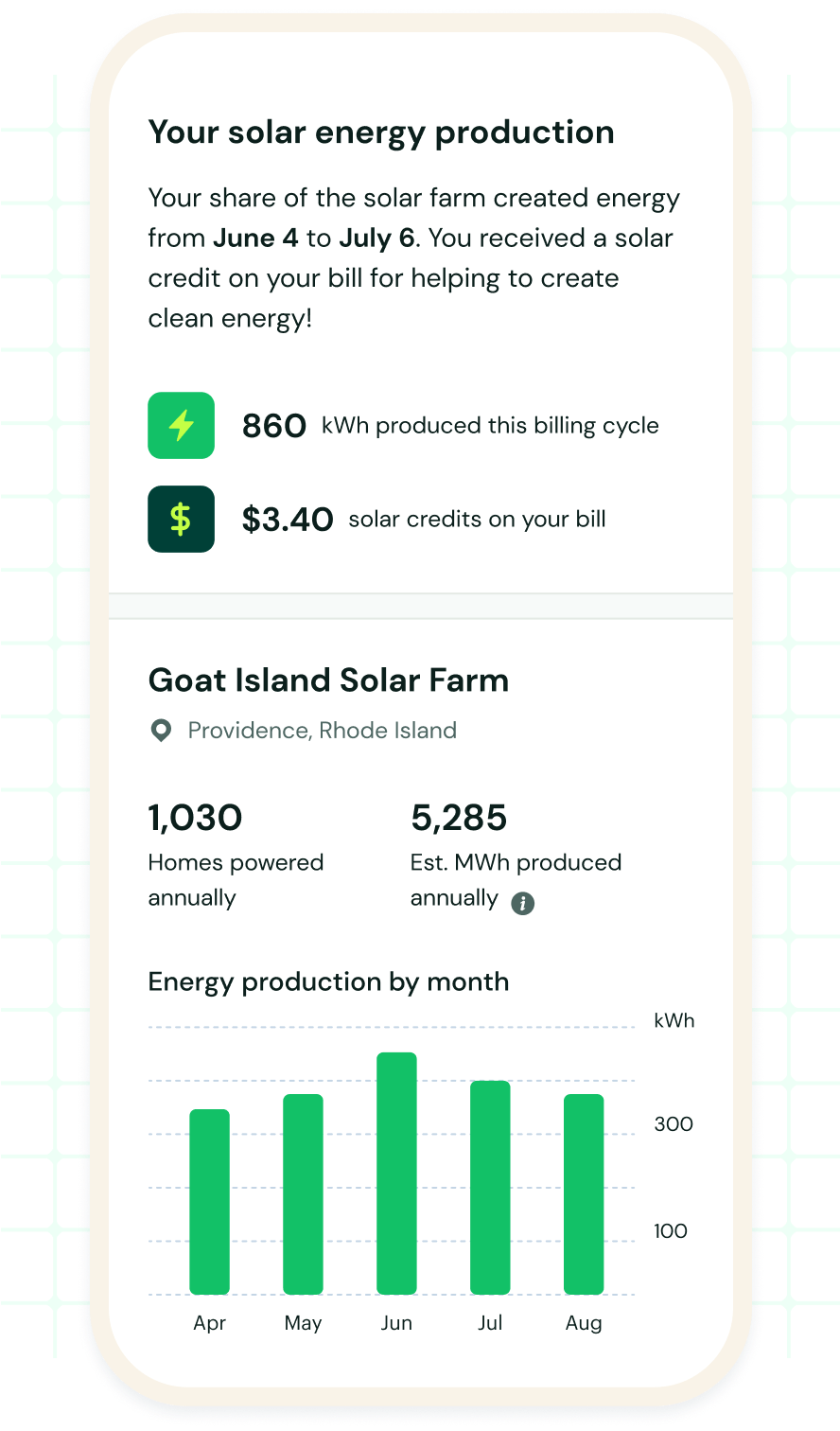 How community solar works
We work with state legislators throughout the country to advance and pass laws that enable community solar.
These laws allow residents to use a portion of their regular monthly utility bill to support a local solar farm.
Our systems automate everything, and you'll actually save a bit of money on your utility bill each month.
Community solar programs are a great way to support solar energy and clean up your local grid.