Join us in the climate revolution.
Sustainability has never been this simple — whether you rent or own — you can now support and access renewable energy.
It only takes two minutes to sign up; all you need is an active utility account and a payment method. Let's get started.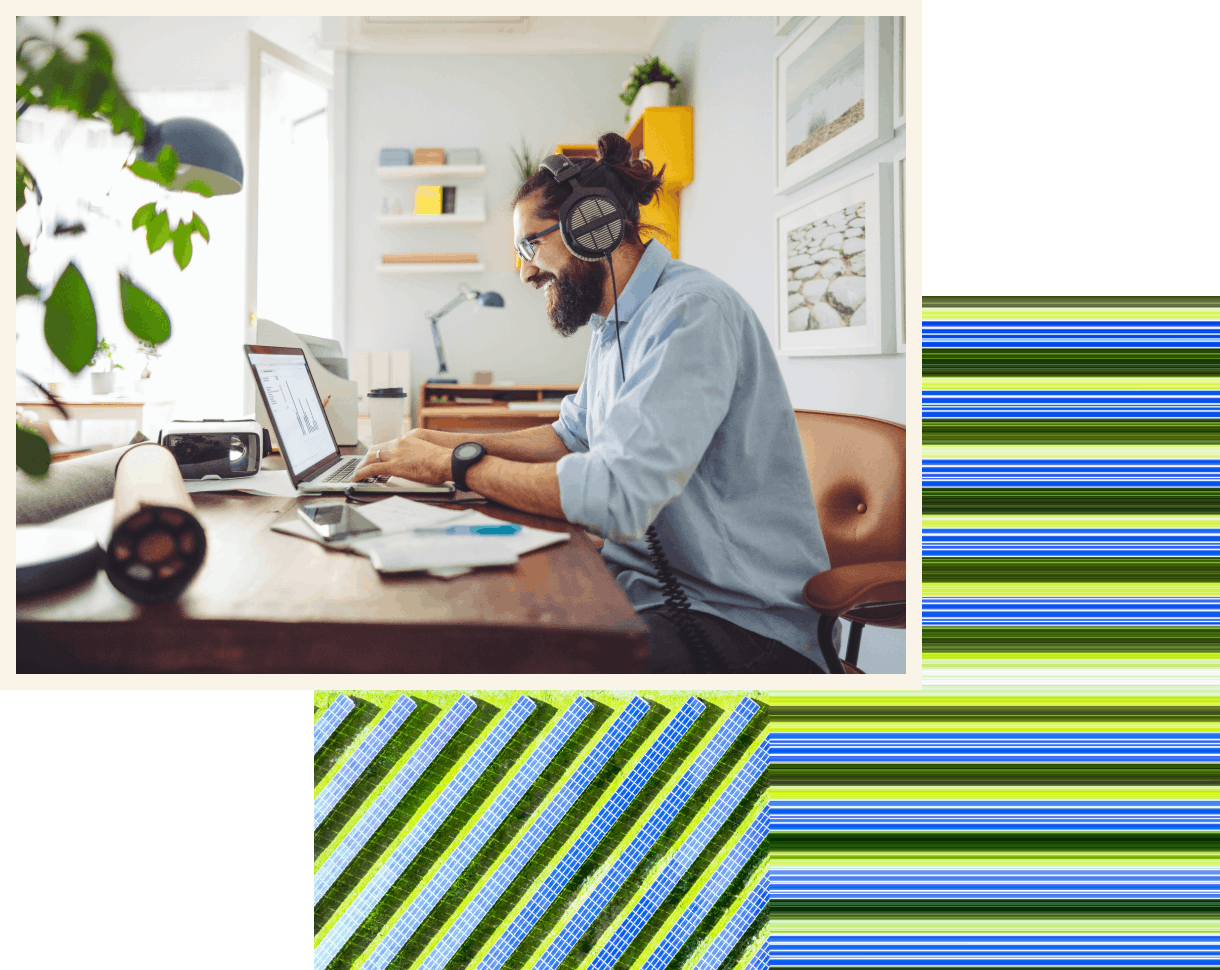 We make clean energy an easy choice.
Together we are working to create a 100% renewable energy future.
How it works
Arcadia makes it easy for anyone — homeowners, renters, and businesses — to support clean energy.
Enter your zip code and select your power company.
We'll sync with your power company.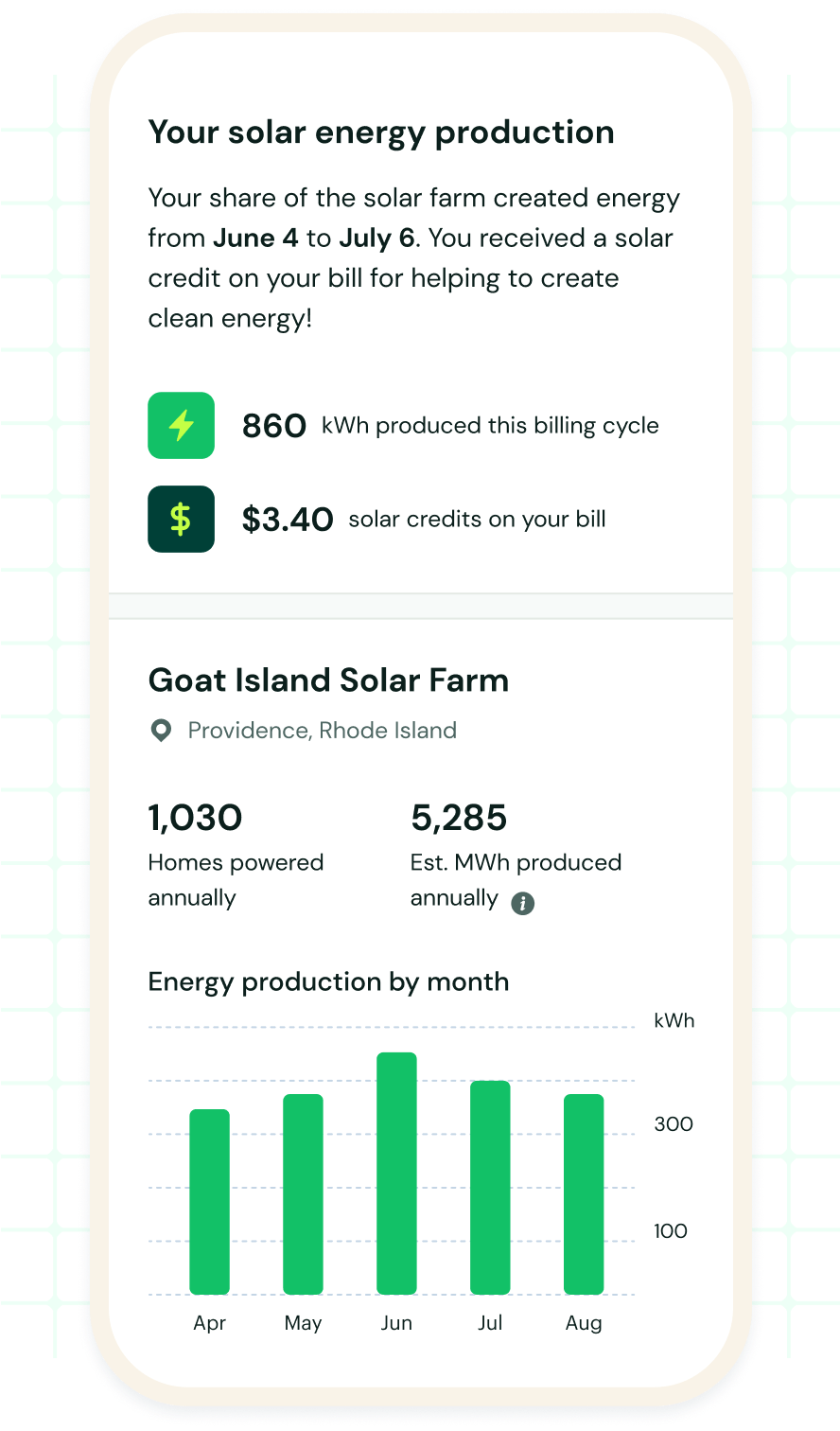 Why community solar?
Solar energy is cheap and abundant. But historically, only homeowners with the right roof, credit score, and budget could benefit from it. Community solar opens those benefits to anyone who pays a power bill. So far, though, only a handful of states have passed community solar legislation. While policy change doesn't happen overnight, legislators are listening. The more solar champions we can bring together, the greater our chances to create meaningful change.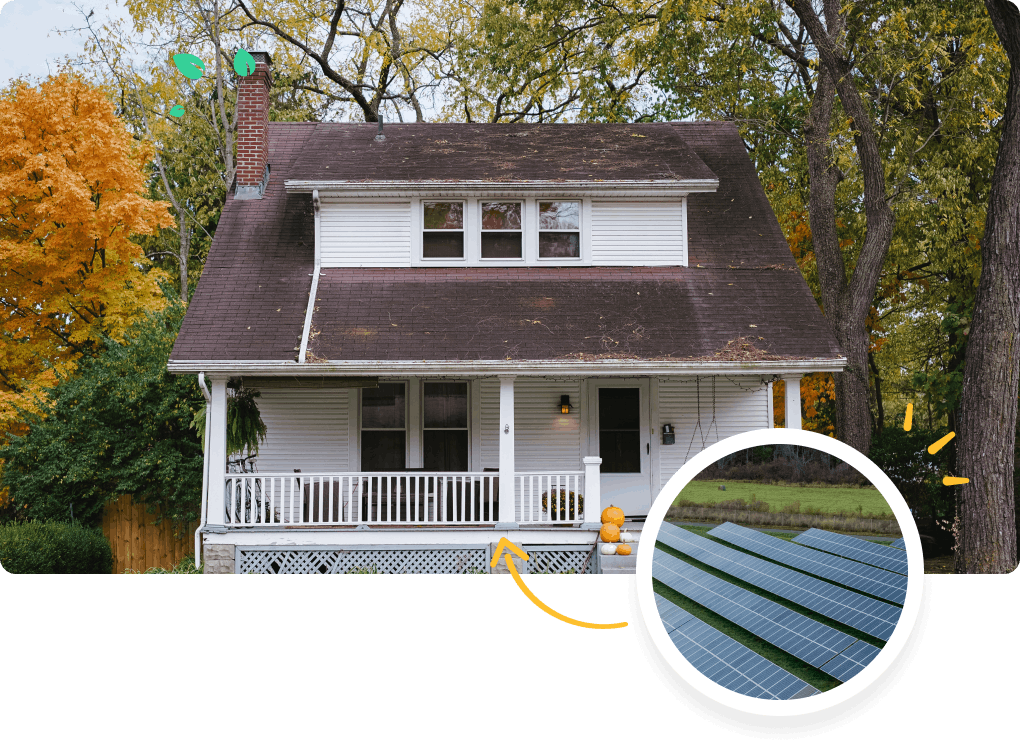 Email your representative
Let your state representatives know that you support community solar. Search for your local legislators and send an email with the template we put together to help you out.
More two-minute actions
Making a difference doesn't have to be complicated.