One year ago, President Biden signed the landmark Inflation Reduction Act into law — the largest climate investment in American history. Now, federal agencies are hard at work issuing rules determining how billions of dollars for clean energy tech will actually flow to consumers, investors, and service providers. The latest rule from the Department of Energy is a big one: it sets the guidance on rebates for home energy retrofits, sometimes referred to as the "HOMES Act." 
This HOMES Act guidance, released last week, establishes a huge opportunity for retrofit and energy efficiency providers to partner with Arcadia so they can earn the largest possible rebates.
We'll break down the opportunity — but first, here's some helpful background on the HOMES Act. 
What's the HOMES Act? 
The HOMES Act is an innovative program because the program's rebates are dependent on how much energy is saved in a building compared to its historic usage. Traditional rebate programs have been based on an action — for example, a utility might provide a $5 rebate to a customer for installing an efficient lightbulb — but the HOMES Act rebates are based on impact.
The HOMES Act rebates vary in three ways: First, bigger impacts get bigger rebates. Second, rebates get bigger if the impacts are delivered to low-income households. Third, impacts can be calculated in different ways, and more precise calculations earn bigger rebates. 
You can see how these three elements combine in this summary of the HOMES Act rebates.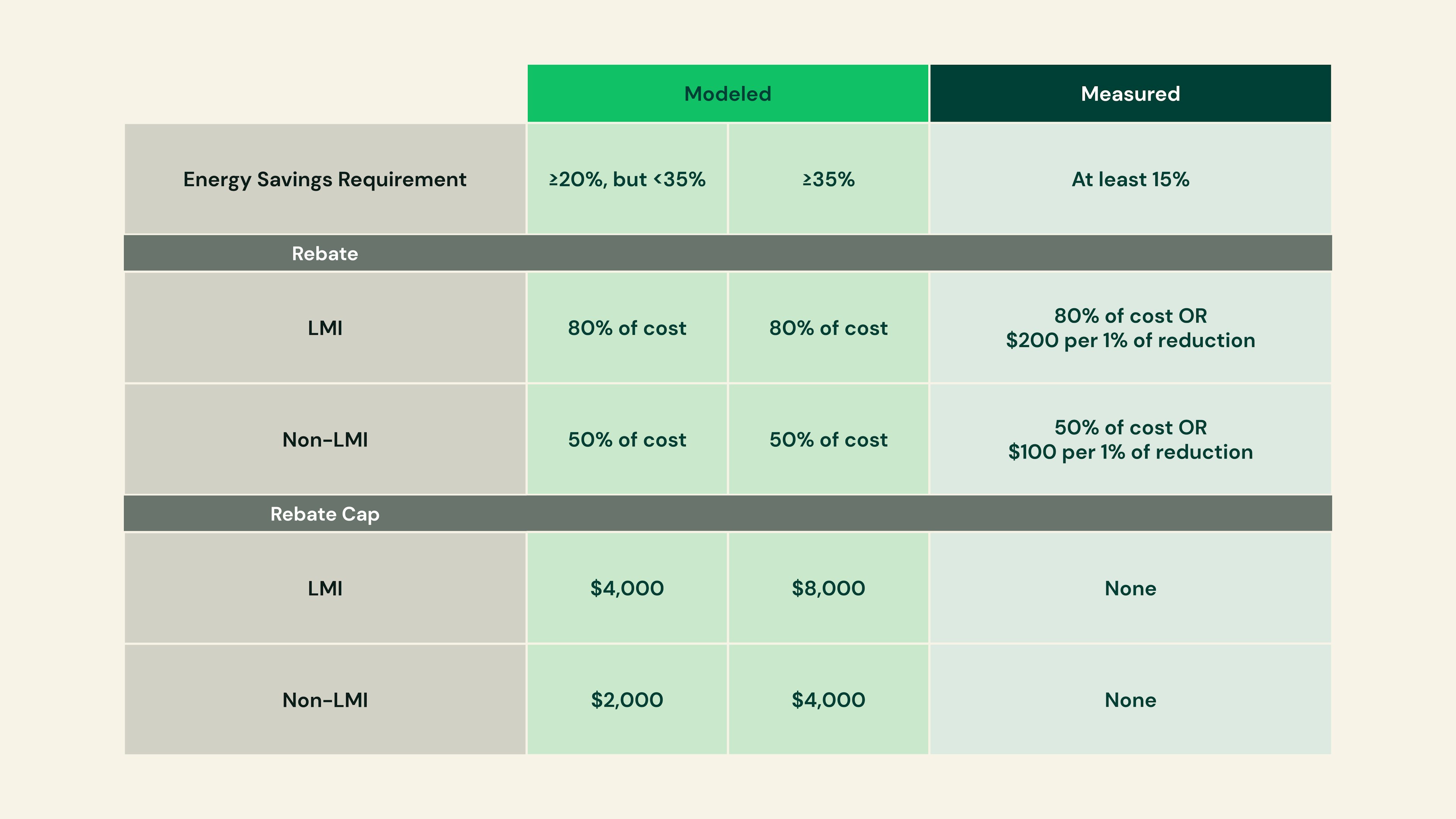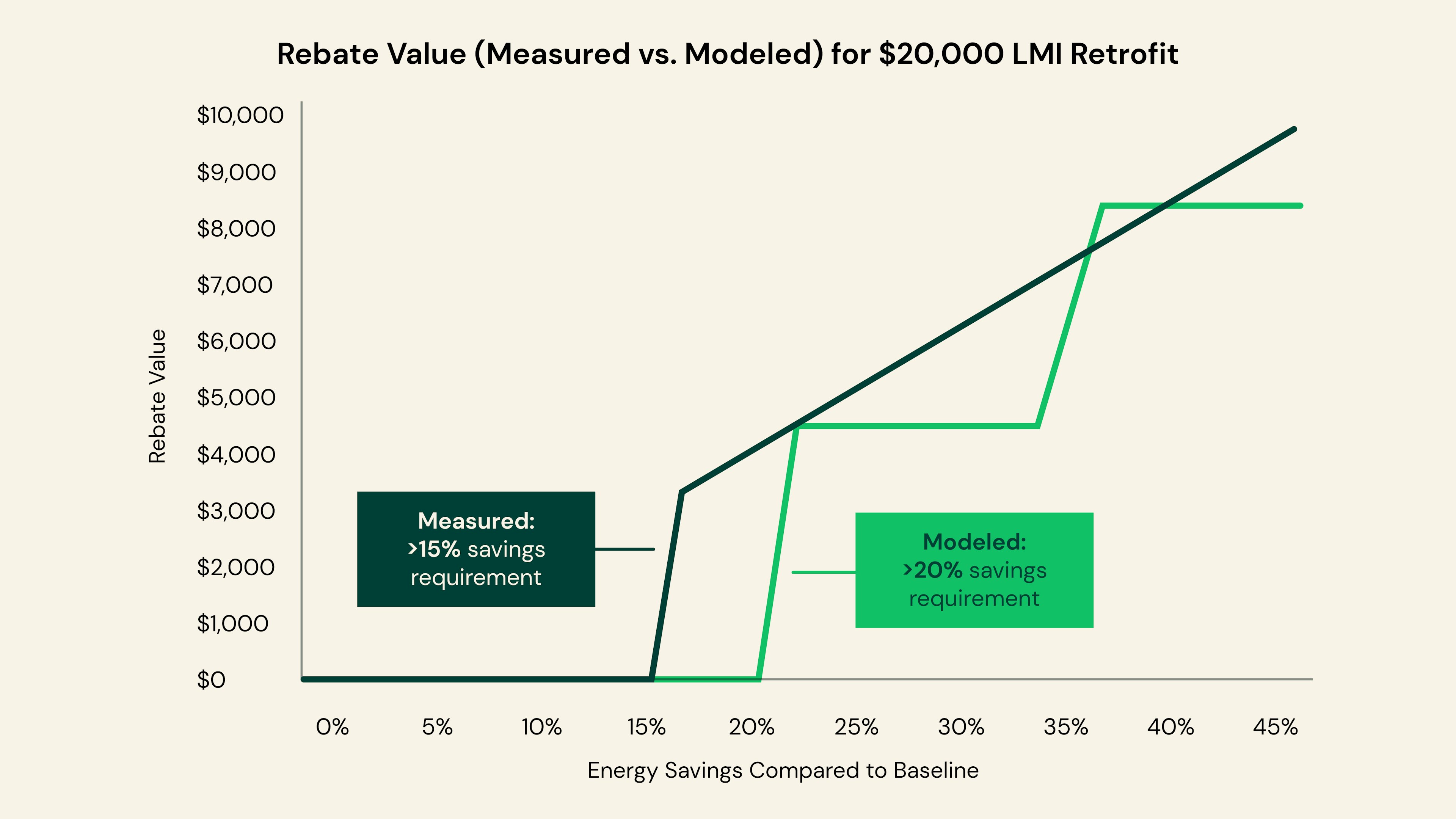 DOE's recent guidance described the mechanics of how these rebates would actually work, and it clearly lays out a partnership opportunity between Arcadia, retrofit providers, and utility program implementers. 
Why is Arcadia's platform well-positioned to help retrofit providers take advantage of rebates?
Actual usage data is required to measure baseline and energy savings. The most important element of the guidance is that all rebates require actual customer usage data, including electric, natural gas, and delivered fuels. The DOE offers two approaches to calculate the energy savings:

"Modeled" approach: Providers have to submit 12 months of historic usage data and model the potential energy savings using BPI 2400 compliant methodologies. 

"Measured" approach: Providers have to submit 12 months of historic usage data plus usage data for the 12 months following the retrofit. Arcadia's Arc platform is purpose-built to deliver this usage data for measurement and verification, and is already delivering data for 2 million utility accounts in the U.S. to hundreds of service providers on our platform.

Cybersecurity and privacy practices are strict. DOE's guidance also describes very rigorous cybersecurity and privacy practices for anyone handling customer data. We don't believe that any retrofit provider wants to also be a data security company, which is why it makes sense to partner with someone like Arcadia. We've managed sensitive data for more than a decade with zero issues noted during the industry-leading SOC 2 Type II assessment. We are ready to help providers meet every security and privacy requirement in the guidance.

HOMES Act rebates are available nationwide. This means that providers can earn rebates for retrofits in large investor-owned electric utility territories, but also rural electric cooperatives, small municipal gas systems, and everything in between. Arcadia's nationwide data scope covers 95% of electric and gas accounts in the United States, making us the single data source providers need.
States now have until January 31, 2025, to submit applications for rebate funding. Arcadia is going to closely monitor this process, and we expect leading states to move quickly. Now is the time for providers to start lining up plans to earn these critical rebates, and Arcadia is here to help.