Give your customers a reason to get charged up.
Arcadia is working with electric vehicle manufacturers to eliminate one of the biggest obstacles to EV ownership: a charging experience that is confusing and leaves too many customers overpaying. We help you make charging simple, transparent, and worth getting amped up over.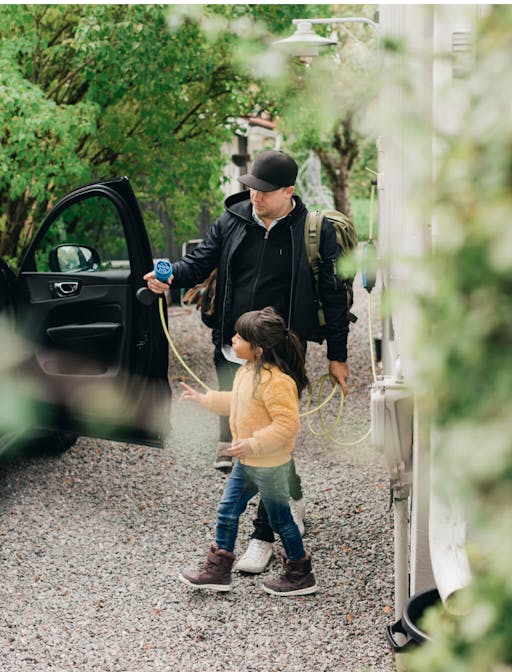 Challenge
EV owners are often frustrated by nebulous home-charging experiences that leave them overpaying. Charging feels like a black box with no way for customers to understand the true impact, on their wallets or on the environment. No one has the answers and it all feels arbitrary and costly.
Solution
Using Arc, EV manufacturers, innovators, and developers can build charging experiences that utilize advanced data analytics to calculate exact at-home EV charging costs, automate the most efficient and cleanest charging schedules, and optimize rate plans, improving both the transparency and cost-effectiveness of the home charging experience.
Did you know?
The average EV owner in California overspends on charging by approximately $4,300 over five years.
*Calculated as average price difference between smart charging on cheapest rate vs. basic charging on default rate across 115 homes with EVs in CA.
Key benefits
Help your customers save money
Elevate the EV ownership experience
Differentiate your product offering 
Give customers a way to add clean energy to the grid with every charge
How It Works
Step 1
Clarify the cost

Using our APIs, generate a clear picture of your customer's actual charging costs.

Step 2
Optimize the charge

Taking a deeper dive into the data with Spark, begin making specific charging recommendations or even automate charging to occur only when energy is the cheapest and cleanest.

Step 3
Keep it clean

With Source, connect your customers to clean energy like local solar farms so their EV charging helps add more renewable energy to the grid. 
The electric vehicle home charging experience can raise a lot of questions for new EV drivers — when is the best time of day to charge? How much will it cost? Years of pulling up to a gas station and seeing a price per gallon listed have conditioned drivers to expect predictable fuel purchases. But the cost of home charging is a black box. That's why Ford uses Genability's Signal API to access the world's most comprehensive utility price database and enable new features that help their drivers save money on home charging.
Read the case

Read the White Paper:
How automakers can accelerate EV adoption