No matter the sector, companies are increasingly being held accountable by their stakeholders — from investors and owners to customers, employees, and residents — to high sustainability standards. As a result, not only is measuring and managing environmental impact important for the sake of the planet, but for the financial bottom line, as well.
Luckily, implementing sustainability into your business strategy doesn't have to be a tall order with the right tools. And in most cases, it can also be a huge opportunity for innovation.
How does this look in practice? Here we crack open the door on the property and asset management sector to see the benefits that come with a clearer understanding of energy data.
A play for property management
Did you know that 64% of customers are willing to pay more to live in a green community? The demand for eco-friendly communities has never been higher, and both property and asset managers who don't adopt green practices will struggle to prove their value to potential tenants and capital markets. Policy changes are increasingly popping up locally, pressuring landlords to meet new requirements for sustainability. Arcadia is here to help.
With the Arc platform's suite of APIs, property and asset managers can increase NOI, raise asset values, and drive occupancy from increased tenant satisfaction, all through sustainable energy usage and streamlined utility billing processes. Through Bundle, property managers can provide a flexible and consolidated billing experience so tenants can go green without juggling multiple utility bills.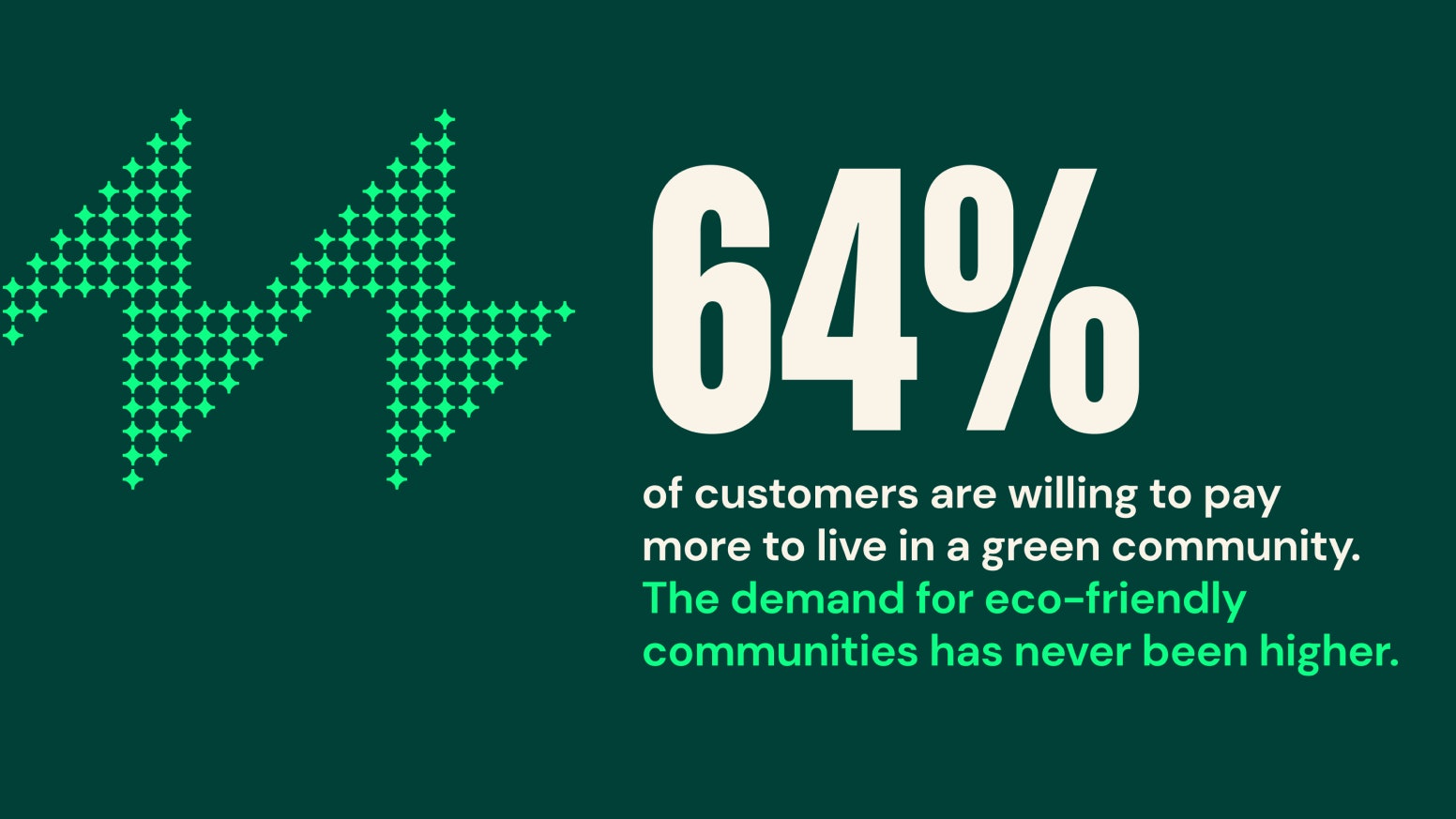 Without accurate energy data, property and asset managers can't measure their property or portfolio's carbon footprint, leaving them powerless when trying to implement sustainability and energy conservation efforts. With Arcadia, property and asset managers can answer two big questions: What utility data do I have, and where does this data live? Arcadia enables the built environment to transition to net zero, eliminate resource intensive manual processes, and continuously find new ways to improve its energy consumption. Our Spark tariff, calculation, and usage APIs allow property and asset managers to improve the carbon footprint of their portfolio by delivering ongoing savings to the property and tenants through energy monitoring and dynamic scheduling recommendations.
Our utility data API enables your tenants to securely sync their utility accounts to your building's monitoring system. This integration has helped property management software companies like Yardi focus on sustainability efforts with access to the data they need. Akshai Rao, Senior Vice President, Ancillary Services at Yardi explains:
"The real estate vertical is the 4th largest cause of emissions in the United States and ENERGY STAR estimates that the average commercial building is wasting 30% of its consumption. And so what we're really seeing from our clients is how do we get real-time data and in fact we're partnering with Urjanet (now part of Arcadia) on figuring out how we can get some of these meter insights to allow our clients more information in real-time or in very near real-time to make the best decisions."
An opportunity for all
Even if you don't operate in the property management industry, there are plenty of opportunities to capitalize on access to energy data. Nearly every company in every industry can benefit from cost savings and carbon reduction through access to accurate and automated energy data. From auto manufacturers and charging companies to smart home innovators and restaurants, opportunities abound to get your company building towards a net-zero future faster.