As we're witnessing a visible increase in policy action, more innovations in energy technology, and the urgent need to fight climate change, it's clear the energy economy is growing with no signs of slowing down.
With the highest energy prices we've seen in nearly 10 years also comes an increased need for energy cost optimization, distributed energy resources (DER), and tools for carbon tracking among consumers. To perform effective cost-benefit analyses and drive more energy-efficient decision-making, businesses need accurate electricity pricing data.
But the notorious lack of transparency into electricity tariffs and difficulty in accessing pricing data make these analyses time-consuming, expensive, and frustrating.
In this blog, we explore:
What electricity tariffs are and why they're important.
Why these tariffs are so hard to understand.
How companies can easily provide valuable and accurate cost-benefit analyses for customers.
The importance of electricity tariffs
To effectively fight climate change and kick fossil fuels to the curb, we need to focus on using clean electricity to power everything that requires energy. This includes our cars, homes, the buildings we work in, and the businesses we frequent.
Many people want to be involved and help the greater good, but they are often nervous about the true cost of electrification, be it money, convenience, or stability. These concerns present hefty obstacles for electrification businesses.
To convince consumers to electrify their resources, businesses need clear, tangible, and accurate cost savings predictions. This is where tariffs come into play. Tariffs are rate plans for electricity that describe who each rate plan applies to, what each charge is for, and additional information about the electricity service.
Having knowledge of utility tariffs and how they work is critical in understanding the true costs when billing your customers, not just for usage capabilities. But understanding these tariffs is no simple feat.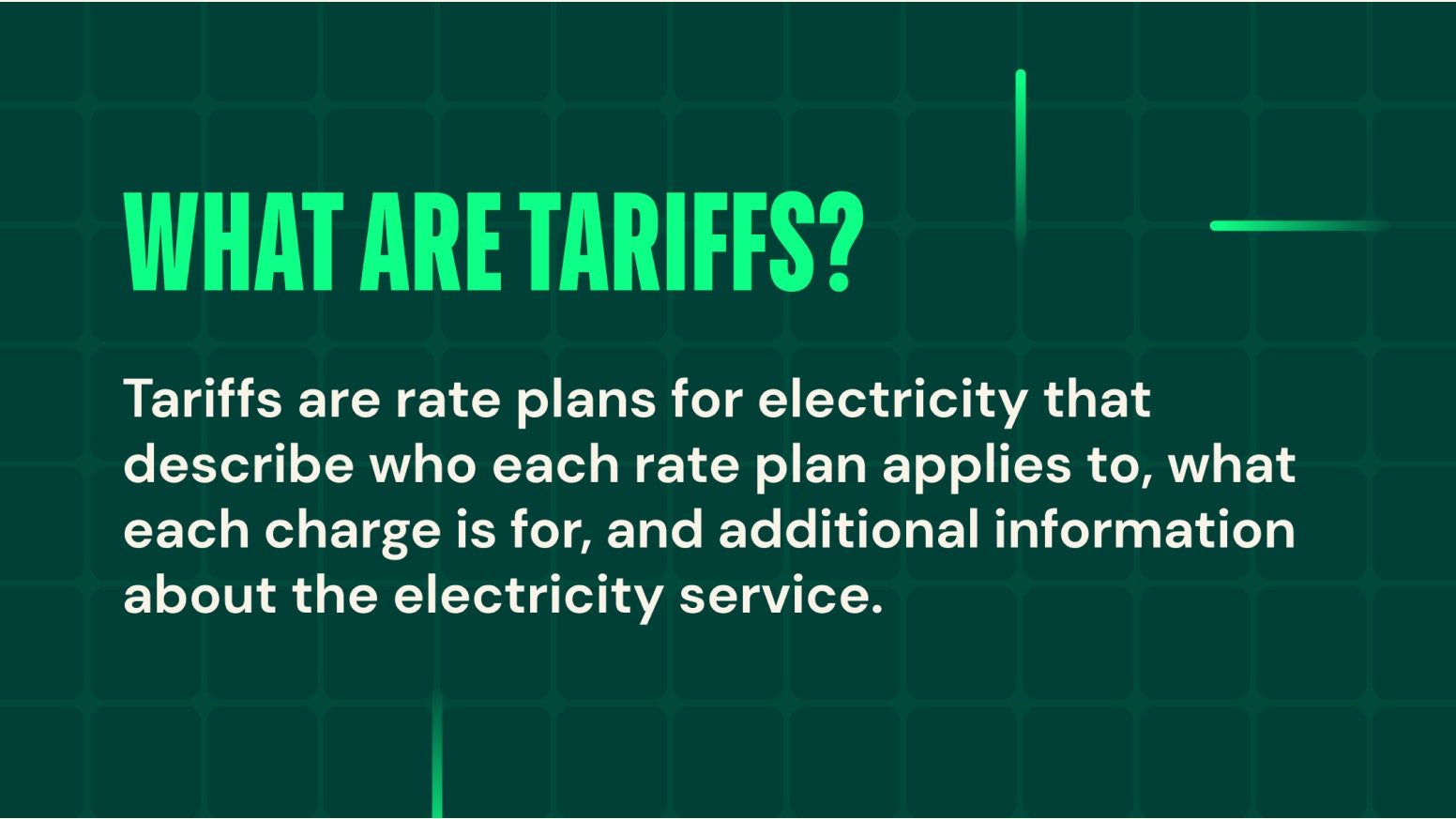 Why tariffs are so complex
Electricity tariffs tend to be complicated and opaque. Pricing structures like time-based pricing, peak demand charges, net metering, and demand response mean that not every kilowatt hour (kWh) costs the same for every person or company, even for the same tariff. The amount of demand generated, when it was generated, ratchets, on-peak/off-peak, historical usage, load factor, maximum demand, etc., all factors in.
The price of electricity also varies by region. There are many different types of tariffs that can range from 2–10+ pages in length. As if that weren't enough, consumers cannot easily access data on their pricing options.
These obstacles pose a considerable challenge when providing consumers with actionable cost-benefit analyses for electrifying resources to reduce costs and carbon footprint.
Both consumers and businesses selling and consuming electricity require pricing data that is accurate and easily available to ensure they are distributing electricity in the most energy-efficient way possible.
So, how can you access this all-encompassing pricing data?
Solving the mystery of electricity tariffs
By leveraging an energy rate calculation engine and tariff database (like Arcadia's Signal), both businesses and individuals can access comprehensive, accurate utility rate data across the US, Canada, and Mexico.
With transparency into electricity tariffs and data on pricing rates, customers gain the building blocks to build their own energy cost-benefit analysis, derived data sets, and project forecasting models.
A tariff rate database and calculation engine also allows users to:
Access detailed, bill-level data for advanced tariff modeling and bill analysis.
Calculate the cost of energy under any tariff or load scenario.
Forecast accurate energy efficiency savings.
Automate time-consuming calculations.
Personalize products and sales quotes using utility rate data with unparalleled accuracy.
Innovate new features to help customers save money and capture the value of new energy.
To understand how a calculation engine and tariff database can enable consumers to reduce electricity bills, see how Ford uses them to help customers save money when charging their electric vehicles (EVs) at home.
How Ford helps customers avoid peak EV charging prices
When Ford began selling EVs, they knew the home charging experience would raise questions. Say, for example, "When is the cheapest time of day to charge an EV?" To help their drivers better navigate their queries, Ford needed access to as much electricity tariff data as possible.
Signal provides Ford access to the world's most comprehensive utility price database, with information from over 2,000 utilities and 16,000 rate plans covering more than 95% of all available rates in North America.
The solution's API captures every rate component, tariff eligibility rule, and rate option while supporting flat consumption rates, tiered and time-of-use pricing, system and dynamic peaks, and complex ratchets and billing rules.
By offering rate-informed charging, Ford's automated charging scheduler can better help customers avoid charging at peak periods when electricity prices are at their highest. These features help EV drivers save 25–30% per month on electricity bills.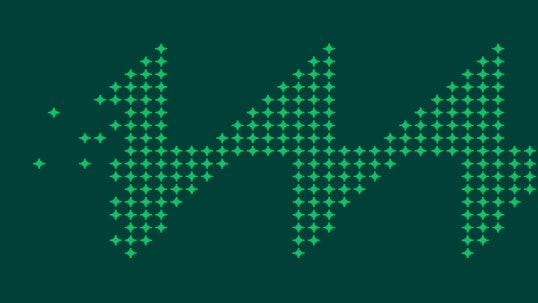 Learn more about how Arcadia's Signal can deliver the performance, accuracy, scalability, and tariff expertise you need.
Contact us