Everyone deserves access to clean energy, and it's only possible with good policy. We're on a mission to get community solar legislation passed in every state across the country — and we need your help.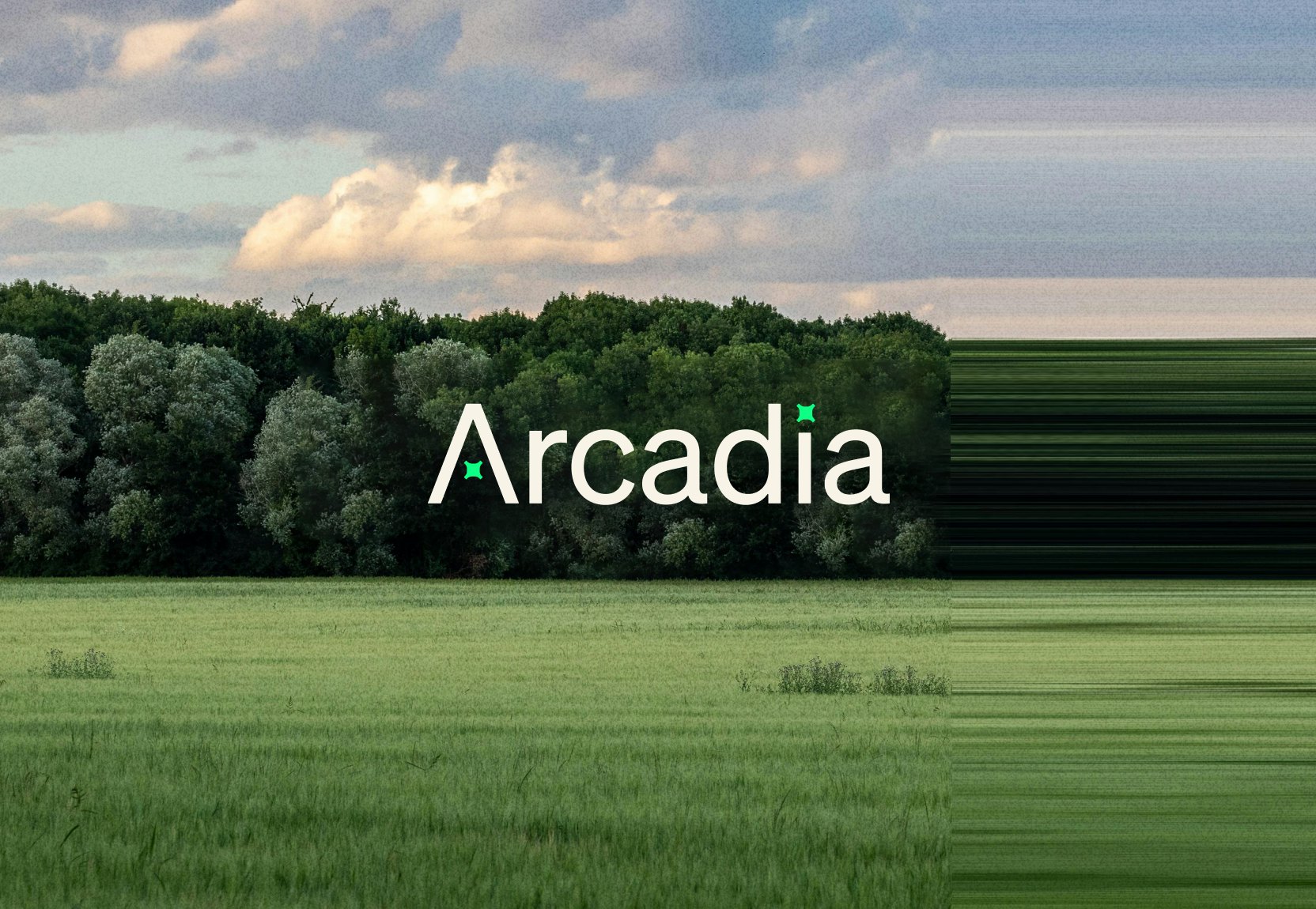 Solar energy is cheap and abundant. But historically, only homeowners with the right roof, credit score, and budget could benefit from it. Community solar opens those benefits to anyone who pays a power bill. So far, though, only a handful of states have passed community solar legislation. While policy change doesn't happen overnight, legislators are listening. The more solar champions we can bring together, the greater our chances to create meaningful change.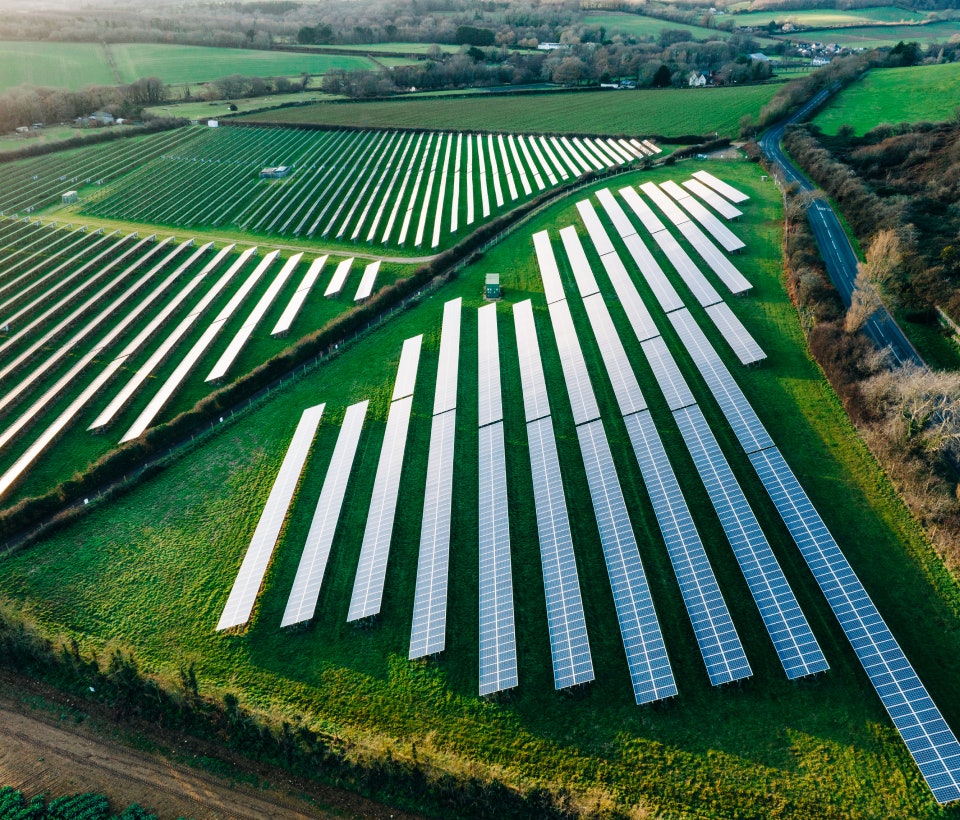 Together, we can make a bigger impact
Our members have sent more than 700 emails so far
It's easy when you can email your representatives straight from your dashboard.
We've helped pass solar legislation in four states just this year
Our policy team works with legislators and coalitions to craft and pass bills that expand access to solar energy.
More than 200,000 people stay in the know about clean energy news
That's a lot of people learning how they can connect to clean energy solutions and speak up for solar.
Making a difference doesn't have to be complicated.
Be an advocate with Arcadia
We make it easy for Arcadia members to take action.
Get notified about new legislation
We'll send you an email when there's a community solar bill up for debate in your state.
Personalize a message to your representatives
We provide an email script that you can personalize and send right from your dashboard.
Stay in the know
When the bill comes up for a vote, we'll let you know if it passes or not.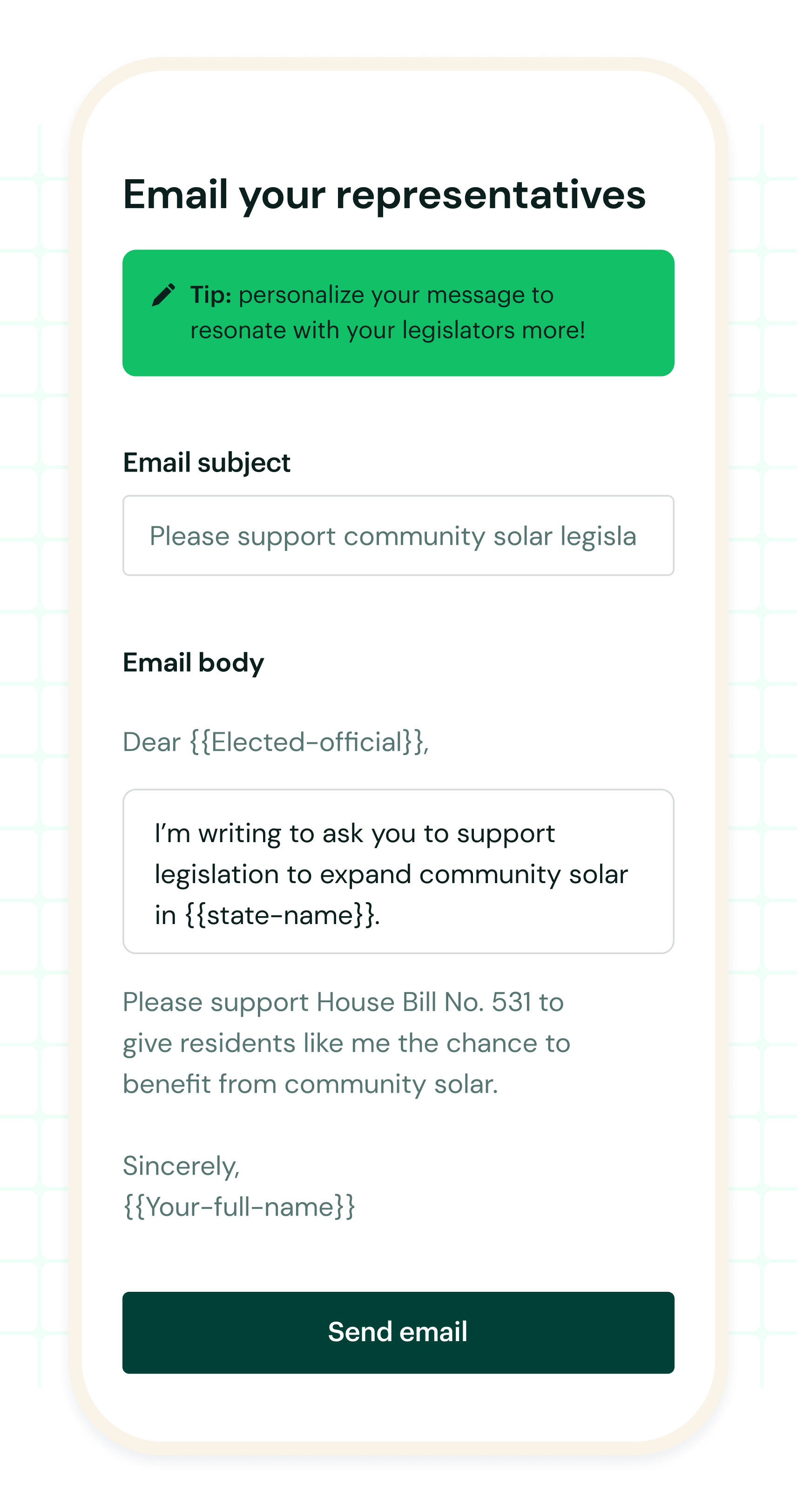 More on advocacy at Arcadia
Community solar is a way to support solar energy and save on your power bill without installing your own solar panels.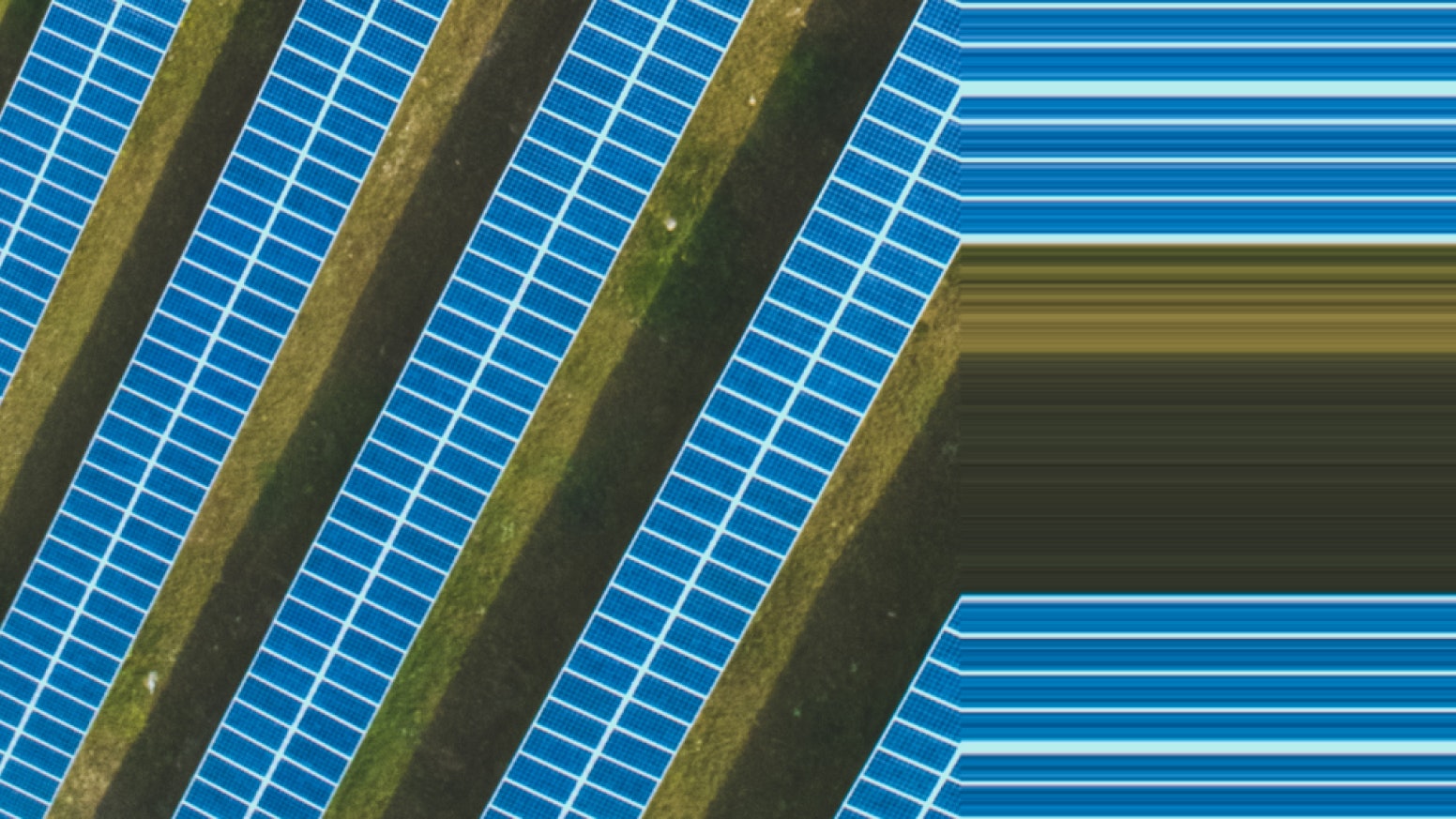 What if we told you that you can go solar even if you rent your home — because all you need is a power bill? It's true.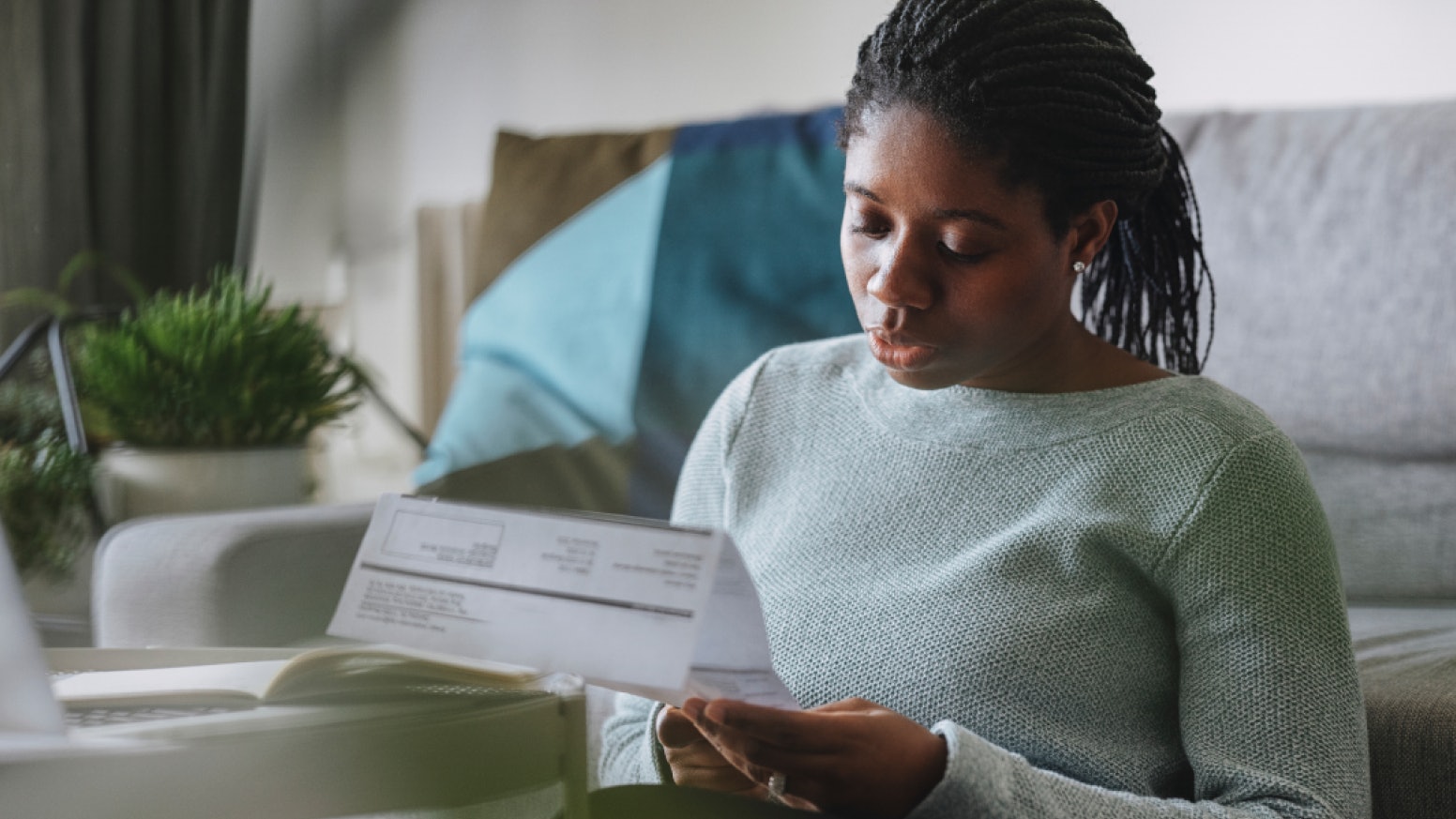 We have good news. When it comes to energy, the sustainable choice is also the choice that will save you money.
Help create the clean energy future
Arcadia members help add more clean energy to the grid, moving us closer to a 100% renewable future every day.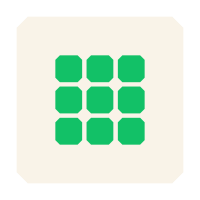 Repurpose part of your existing power bill to help fund a local solar farm — no installation or utility changes.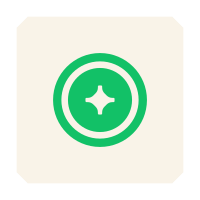 Get guaranteed savings on your monthly power bill when the solar farm generates electricity.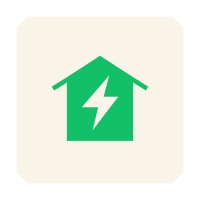 Track your energy usage trends and your monthly clean energy impact in your dashboard.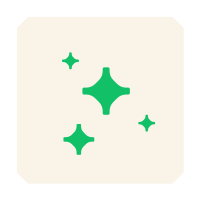 Learn about energy justice and stay informed on easy ways to take action to expand access to clean energy.
Sign up for solar and savings
Take two minutes to connect your utility account to Arcadia and get clean energy and savings.