Good energy gets good reviews
We make it easy and affordable for anyone to do their part with clean energy, and people kind of love it. So, indulge us as we share a few shameless plugs for Arcadia — from folks who found out that good energy isn't too good to be true.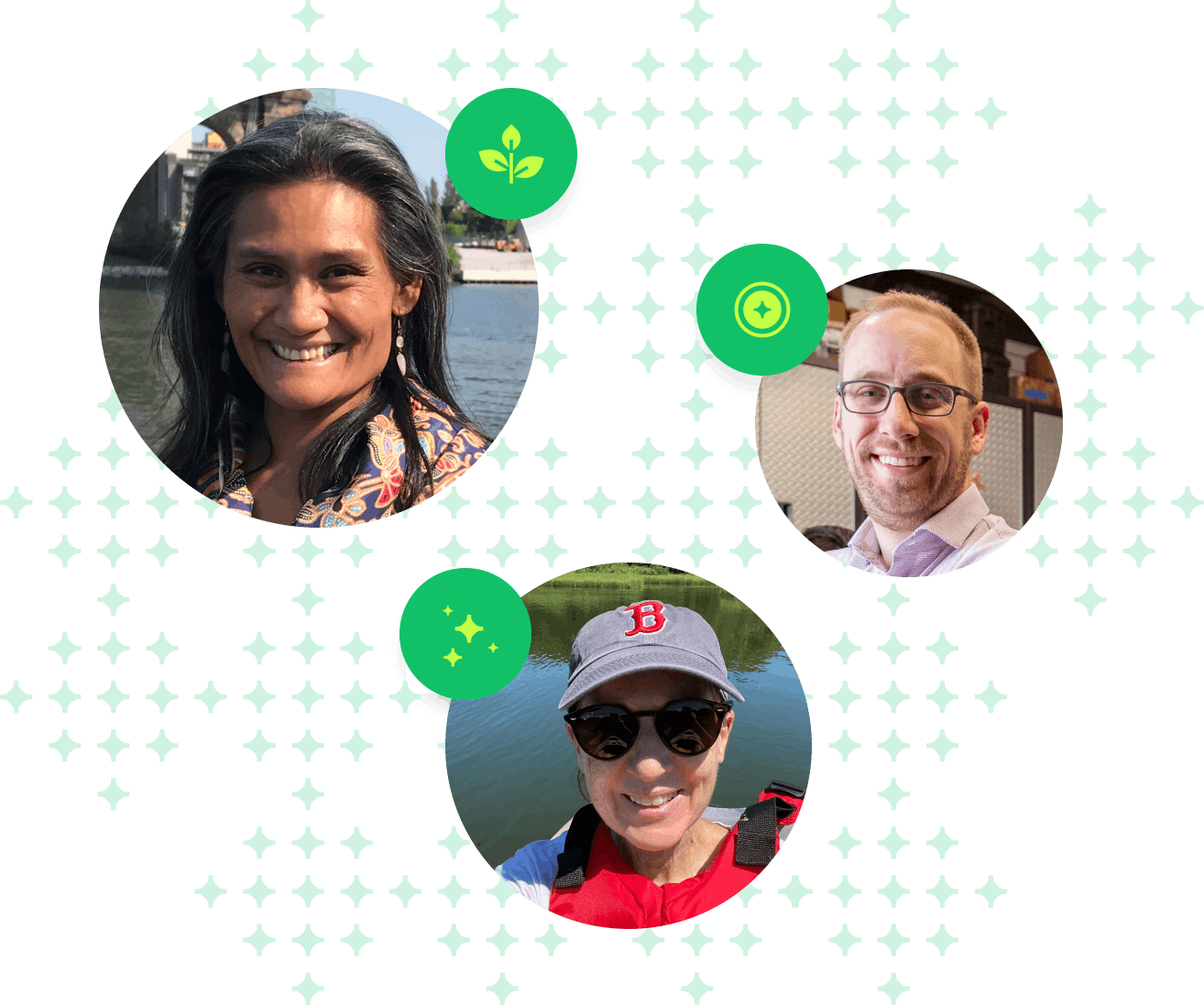 Sandra • 3/27/2021
Absolutely Excellent
I've been with them for over a year. The experience has been extremely positive. I have absolutely no complaints and love that my energy usage is tied to renewables now!
---
Deepal Dharia • 6/8/2020
I can't believe that it was this easy…
I can't believe that it was this easy and surprised that not everyone has signed up for this service. I would highly recommend it to everyone as it fairly easy to setup and you have options to get 100 percent clean energy without having to have solar power setup on the roof.
---
Pierre Aterianus • 11/17/2019
Renewable without panel expense
Excellent way to go renewable without the expense of installing solar panels.
---
Brian Devine • 6/16/2020
Low cost clean power. What's there not to like?
Arcadia has provided me with inexpensive, clean power that I can bill to my credit card. Win win And excellent customer service
---
Janine • 6/6/2021
Reduce carbon footprint easily!
Arcadia makes it so easy to help reduce our carbon footprint. I would recommend it to everyone who is concerned about climate change.
---
Karen White • 12/19/2019
Helping move this country away from fossil fuels
No problems in setting up or in getting my bills paid and I like helping move this country away from fossil fuels.
---
Whittney Lindsay • 6/4/2021
Simple, Wonderful
Been paying through Arcadia for years now and zero issues or complaints. An extremely easy way to contribute to our future on planet Earth.
---
A few more reasons customers love us
Sign up for solar and savings
Take two minutes to connect your utility account to Arcadia and get clean energy and savings.