How EVgo used Arc to improve forecasting & billing accuracy
EVgo — a leading provider of electric vehicle fast-charging infrastructure — uses Arcadia's platform and tools to build solutions that bring accuracy to electricity billing, efficiency to workflows and decision-making, and reliable information to internal teams. Using Genability Signal, EVgo has saved money and staff time, ensured correct billing, and increased effectiveness in analyzing potential charging installations.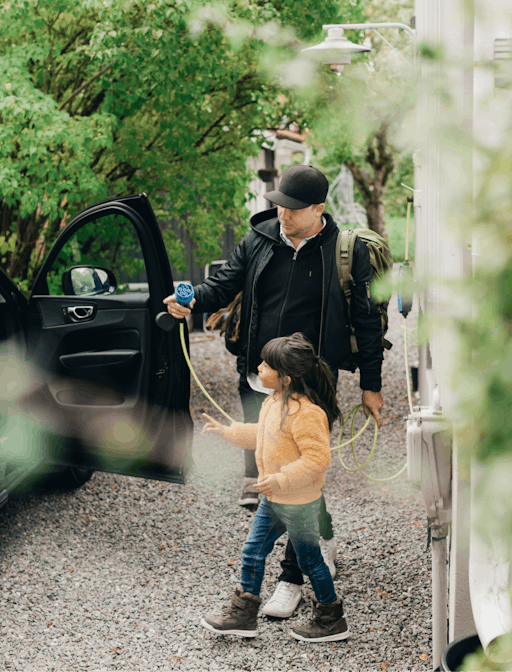 Benefits: Savings of staff time and money, more accurate billing, input for effective business decisions, information to help a range of teams
Industry: Electric vehicle charging
Modules used: Genability Signal
EVgo is the nation's largest public fast-charging network for electric vehicles in the US, with 850+ charging locations around the country. The company is scaling quickly; on track to at least triple its network in the next five years. EVgo began working with Arcadia in early 2021 on a limited development basis and soon upgraded to the Signal API plan.
Challenge
Receiving hundreds of bills every month from utilities where EVgo stations are located across the country, EVgo faced enormous complexity in tracking bills' accuracy and understanding local rate structures. The complicated and manual process of sorting through billing details was time-consuming and left opportunities for error. To fix this, the company needed a digital and accurate utility rate database with complex factors such as energy usage, peak demand, monthly fixed rates, season, time of use, hours, and territories. This information would satisfy three key needs: 
Checking the accuracy of utility bills. Utility bills frequently contain errors in tariff rates, which can only be caught by cross-checking bills against the rates by hand — unless there's an accurate digital tool to automate the process.
Optimizing utility tariffs. EVgo needs to stay current with tariffs and pricing from utilities based on consumption or usage.  
Making judgments on future projects. With high growth comes the need to make informed decisions about which new projects to pursue. Accurate rate data is essential for making these decisions effectively.
EVgo found the existing sources for this information didn't meet their needs. Since the databases they tried were out-of-date, EVgo staff were forced to check each utility website individually to source accurate data. The complex, manual workflow was unsustainable.
Solution
EVgo found the solution to its problem in Genability Signal, the world's most comprehensive rate engine and utility price database — which is integrated with Arcadia's industry-leading data and API platform, Arc. The company first adopted Genability's self-service option, which lets companies start accessing these advanced tariff tools with lower effort and cost. Once they upgraded to a Signal enterprise license, they gained access to robust APIs that integrate into their own platforms, backed by performance SLAs.
Genability delivers the accuracy that other rate databases lack, and Signal tracks the current electricity market and hourly retail pricing, including 15,000 tariff book updates every month. Signal captures every rate component, tariff eligibility rule, and rate option — along with supporting flat consumption rates, tiered and time-of-use pricing, system and dynamic peaks, complex ratchets, and sophisticated billing rules. The Signal on-demand cost calculator transforms this tariff complexity into accurate energy cost calculations to drive actionable business insights. 
EVgo's team was able to successfully use the tools by accessing Genability's documentation and customer service. These resources proved to be excellent for learning; even those with no coding background could use the documentation to pull the necessary rates and make bill recalculations on their own.
Results
The results of EVgo's engagement with Genability are striking. The company saved money and staff time, identified cost savings from inaccurate utility bills, and incorporated more accurate utility rate information into station development decisions. 
Saving money and staff time: The ability to easily and accurately check utility bills for errors has saved EVgo tens of thousands of dollars in the last year. The facilitation of tariff tracking allows for rate optimization, saving even more money. Additionally, the ability to stop looking up rates by hand is saving EVgo valuable time.
Making effective decisions: Up-to-date rates provided by Genability help EVgo incorporate accurate rate information into site evaluation.  
Informing a range of teams: Genability provides metrics such as utility revenue, overall throughput, and the number of customers — giving EVgo's business development team the necessary background about the size and reach of a utility. Additionally, EVgo's public policy team uses Genability to check rates in specific places for context regarding demand charges and other information.
Is your business looking to drive similar results? If you're tired of struggling with outdated databases full of inaccurate rate data, contact the Arcadia team to learn how our tools can help.
Eldar Sakebaev

Energy Finance Analyst at EVgo

We were relieved to find a solution to improve the accuracy of our utility expense forecasting and billing – Genability Signal has had a meaningful impact on our business.