I'm excited to share the next chapter in our mission to accelerate the zero-carbon economy — Urjanet, the largest utility data provider in the world, is now part of Arcadia.
Urjanet and Arcadia have long known the same secret: that on-demand, high-fidelity energy data is key to rapid decarbonization. By integrating Urjanet's global data access, , Arcadia's industry-leading data and API platform, becomes a universal software layer for the zero-carbon economy with the ability to serve all customers — residential and commercial — across the globe.
When Arc launched in November, the platform featured residential utility data across 125 providers in the US, covering around 80% of US residential utility accounts. The Urjanet data network will significantly expand Arc to include more than 95% of residential and commercial accounts in the US, and data from 9,500 utilities globally across electric, water, gas, and waste. Together, Arcadia and Urjanet will have connected more than 1.35 million utility accounts around the world, representing 75,000 GWh of energy demand annually and almost $20 billion in yearly utility bills.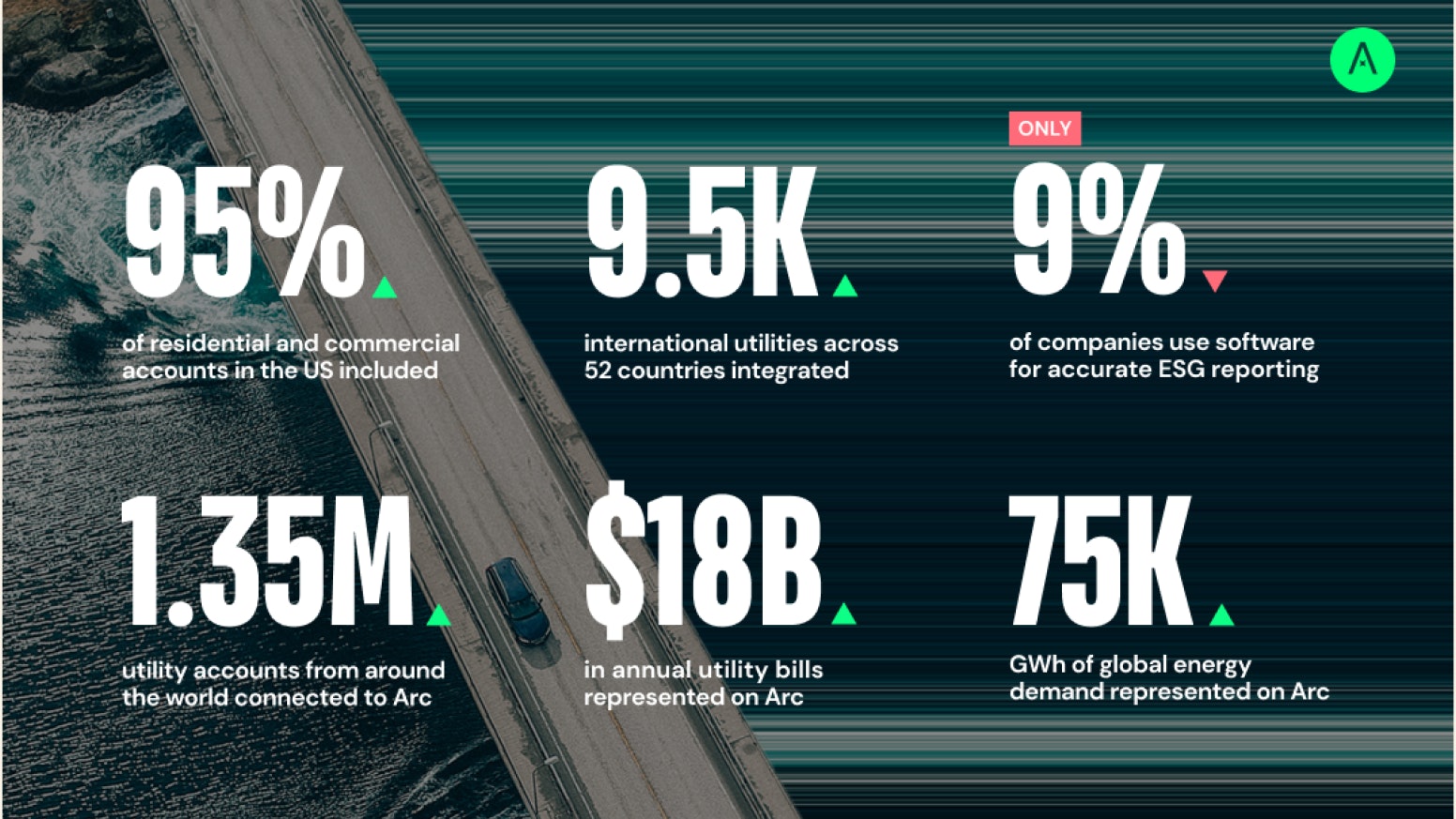 The comprehensive access to commercial utility data will empower any company, in any industry, with the on-demand data and tools to build innovative energy solutions, as well as monitor, report, and act on their climate impact
It's impossible to overstate the importance of accurate energy usage and tariff data for companies working toward sustainability goals. Increasingly, companies are going to have to think about their emissions and how to mitigate them. The proposed rules from the Securities and Exchange Commission (SEC) about emissions reporting are just the beginning. In the future, every company will need to think like a climate tech company and address their climate risks as well as their carbon footprints.
The comprehensive access to commercial utility data will empower any company, in any industry.
According to the World Economic Forum, only 9% of companies use software to accurately manage their environmental, social, and governance (ESG) reporting. Others rely instead on manual processes and estimates. Our combined data capabilities will solve this problem by providing companies with actual, building-level meter data about their energy consumption that can be mapped to real-time carbon emissions, all through easy-to-use APIs. Emissions reporting will be much more accurate, and companies will be able to make better decisions about how to reduce their climate impacts. They'll be able to leverage Arc to create their annual sustainability reports as well as any carbon accounting reports required by insurance companies and ESG rating agencies, and to accurately manage their sustainability goals in real time around Scope 1 and 2 emissions.
Unlocking energy usage data is a unique problem due to the geographically segmented nature of utilities. Only two companies have been working on this problem at scale and I couldn't be more excited to combine forces and give customers a single platform for all of their needs globally. I've been so impressed getting to know the Urjanet team, and it's clear that we share a mission and a sense of the urgency on transitioning to a zero-carbon economy.
Although the challenge of fighting climate change looms larger every day, I've never been more hopeful about Arcadia's ability to transform the energy industry and accelerate climate solutions. I'm excited to welcome Urjanet to the team, and I can't wait to see what we build together.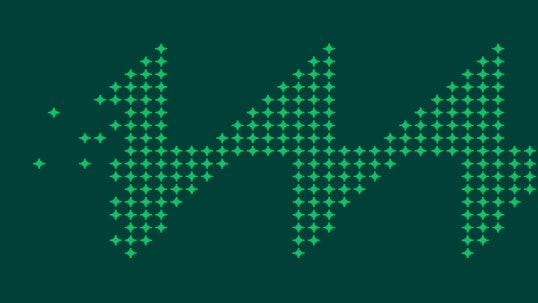 See how Arc can help you with data access, clean energy, ESG reporting, or energy optimization
Contact us